Video has emerged showing Cardi B throwing a microphone at her DJ while she was performing onstage in Las Vegas, on the same day that the rapper threw a mic at an audience member at a separate event.
The footage, recorded on Saturday night, shows Cardi B throwing the microphone in apparent frustration while ticker tape falls around her. The person who captured the video said the DJ had repeatedly cut short the rapper's songs.
Meanwhile, police have opened a battery investigation after Cardi B threw her microphone into the crowd when a concertgoer tossed a drink at her during a concert.
The two incidents occurred at separate performances in Las Vegas.
Cardi B absolved in racy mixtape artwork lawsuitA jury sided with Cardi B in a copyright infringement case involving a man who claimed the Grammy-winning rapper misused his back tattoos for her sexually suggestive 2016 mixtape cover art.
In a video that has since gone viral, the Grammy-winning rapper is seen throwing a microphone at an audience member who tossed a drink at her during her performance at Drai's Beachclub.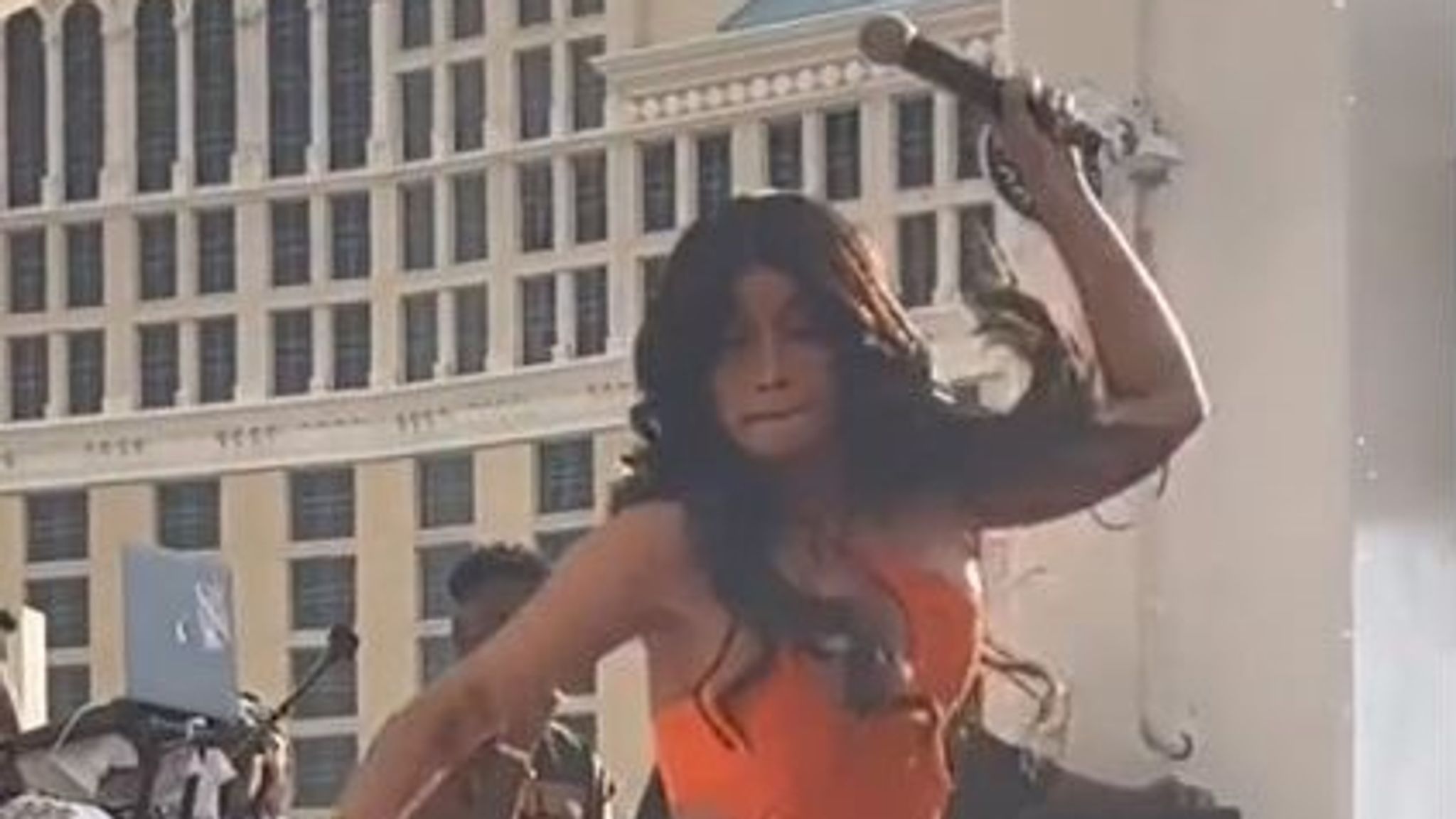 Cardi B was performing her 2017 hit 'Bodak Yellow' in the clip when she gets a good dousing of the liquid, then angrily throws the mic at them while appearing to have words with the person. The fan was escorted out by security.
Another video recorded at Drai's Beachclub showed that Cardi B told fans she was hot and to throw her some water. It's unclear at what point in the show that video was recorded.
Cardi B addressed the incident Sunday on Stationhead, saying, 'A (bleep) got (bleep) assaulted. When water and ice get thrown in your (bleep) face and hit you mad hard. What happened yesterday was blatantly disrespectful.'
Faced with Cardi B's violent actions, many viewers commented that the female rapper acted too unrestrained and could even harm others. Some fans even invited each other to wear helmets when going to see Cardi B sing next or gave her a new nickname, 'Microphone throwing – Queen' , after the incident.