Cardi B has never apologised for flaunting her wealth or splashing cash on herself. In 2019, in a now-deleted tweet as reported by Page Six, the WAP rapper confessed that she spent between US$250,000 and US$300,000 a month on looking good for her fans and caring for her family.
Based on her social media posts, Cardi B's extravagant spending also includes plenty of treats for her daughter, Kulture Kiari Cephus. This year, she and husband Offset threw a lavish, mermaid-themed party to celebrate their daughter's fourth birthday.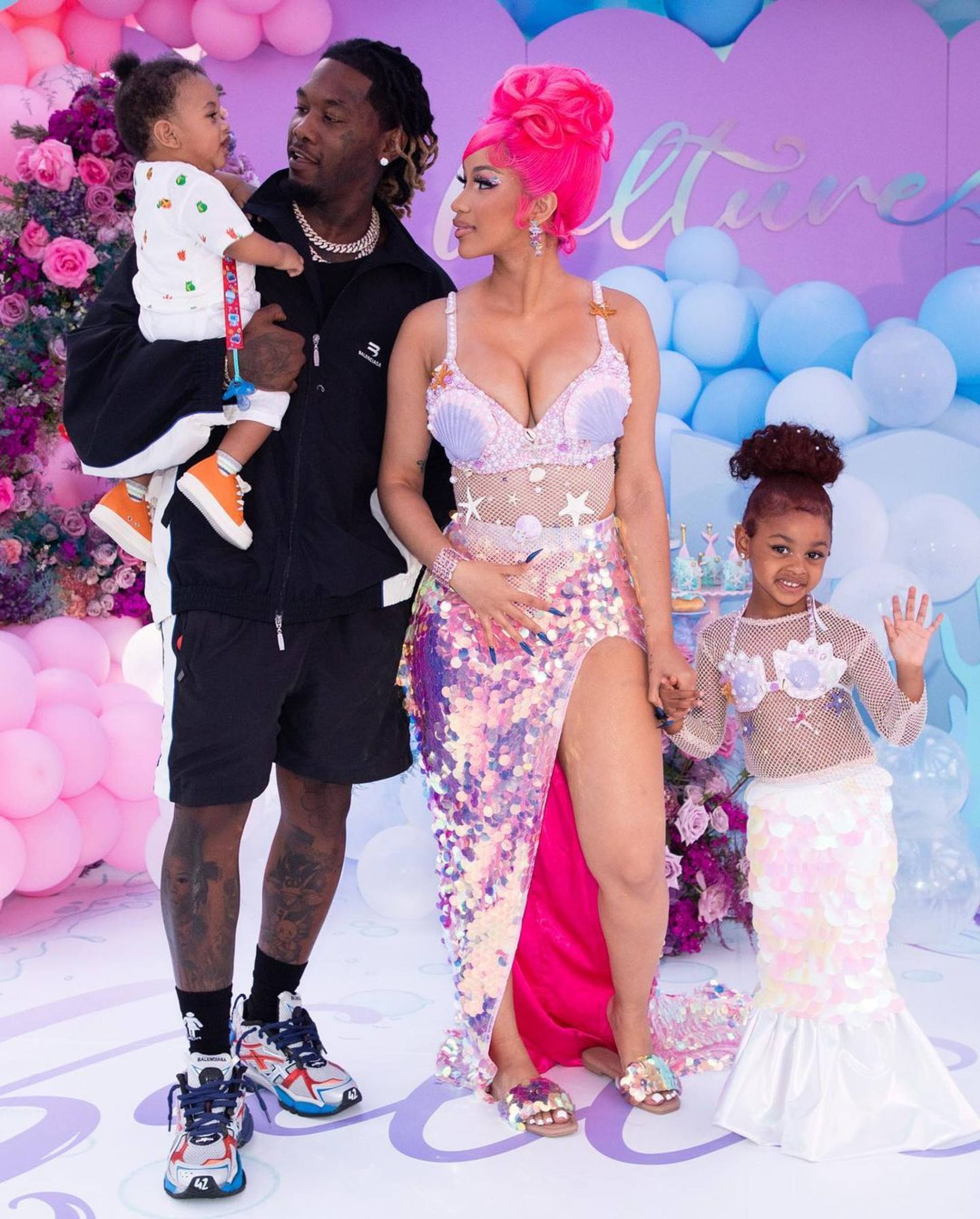 Cardi B and Offset's daughter Kulture recently celebrated her fourth birthday with a mermaid-themed party. Photo: @iamcardib/Instagram
Kulture turned four on July 10. The couple controversially gifted her with US$50,000 in a wad of notes which Cardi B posted on her Instagram stories, the same day the family went to interactive child museum Candytopia.
But that's just the latest little treat. Other than a US$50,000 cash gift and a birthday party, what other OTT gifts has little Kulture received so far?
Not one, but two Hermès Birkin bags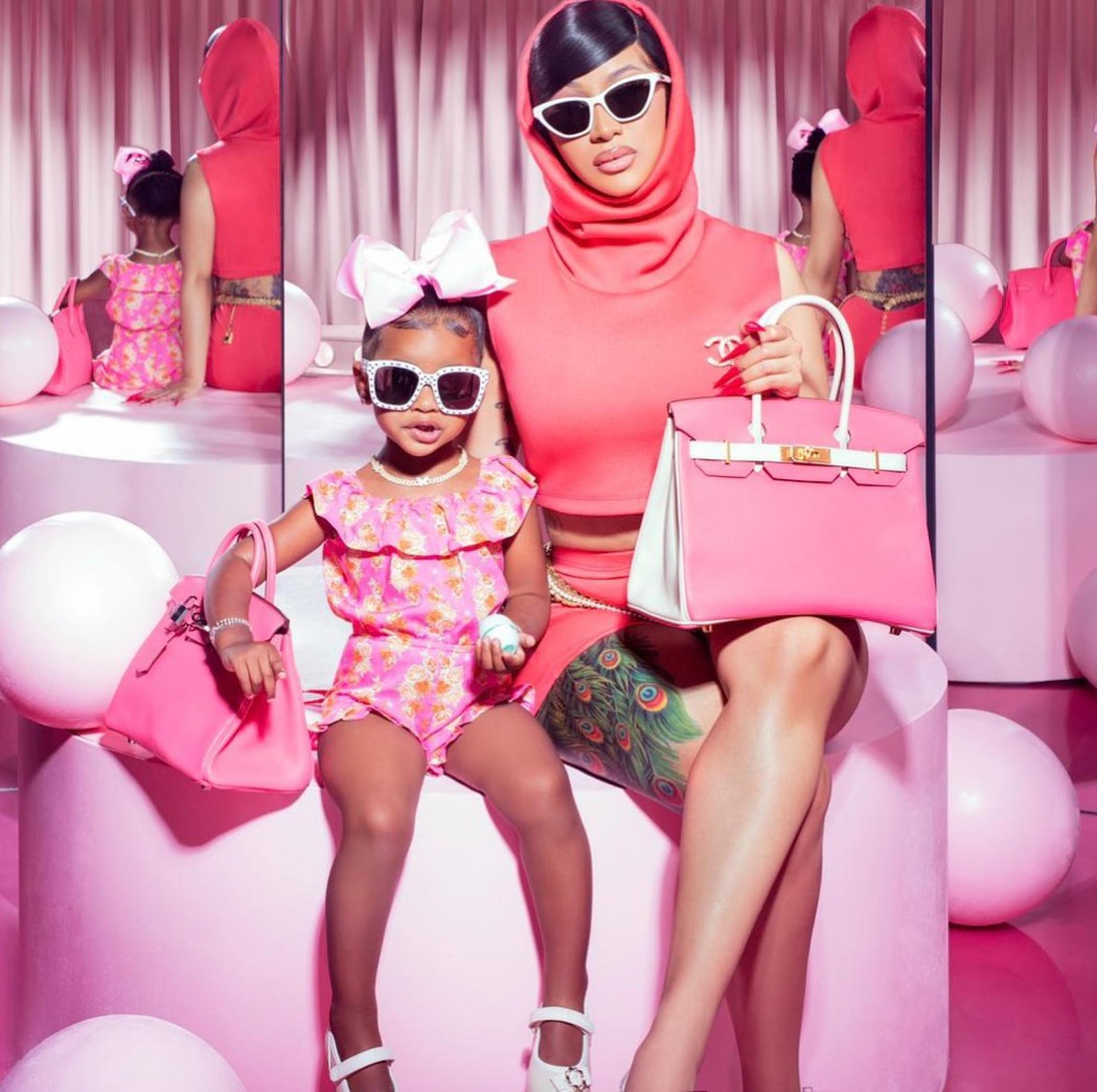 Cardi B and her daughter Kulture sporting matching Hermès Birkin handbags and pink outfits. Photo: @iamcardib/Instagram
Last year, Cardi B posted photos of Kulture dressed to the nines and dripping in diamonds: she was sporting a diamond charm necklace (more on that below), a shiny watch, and an armful of sparkling bracelets.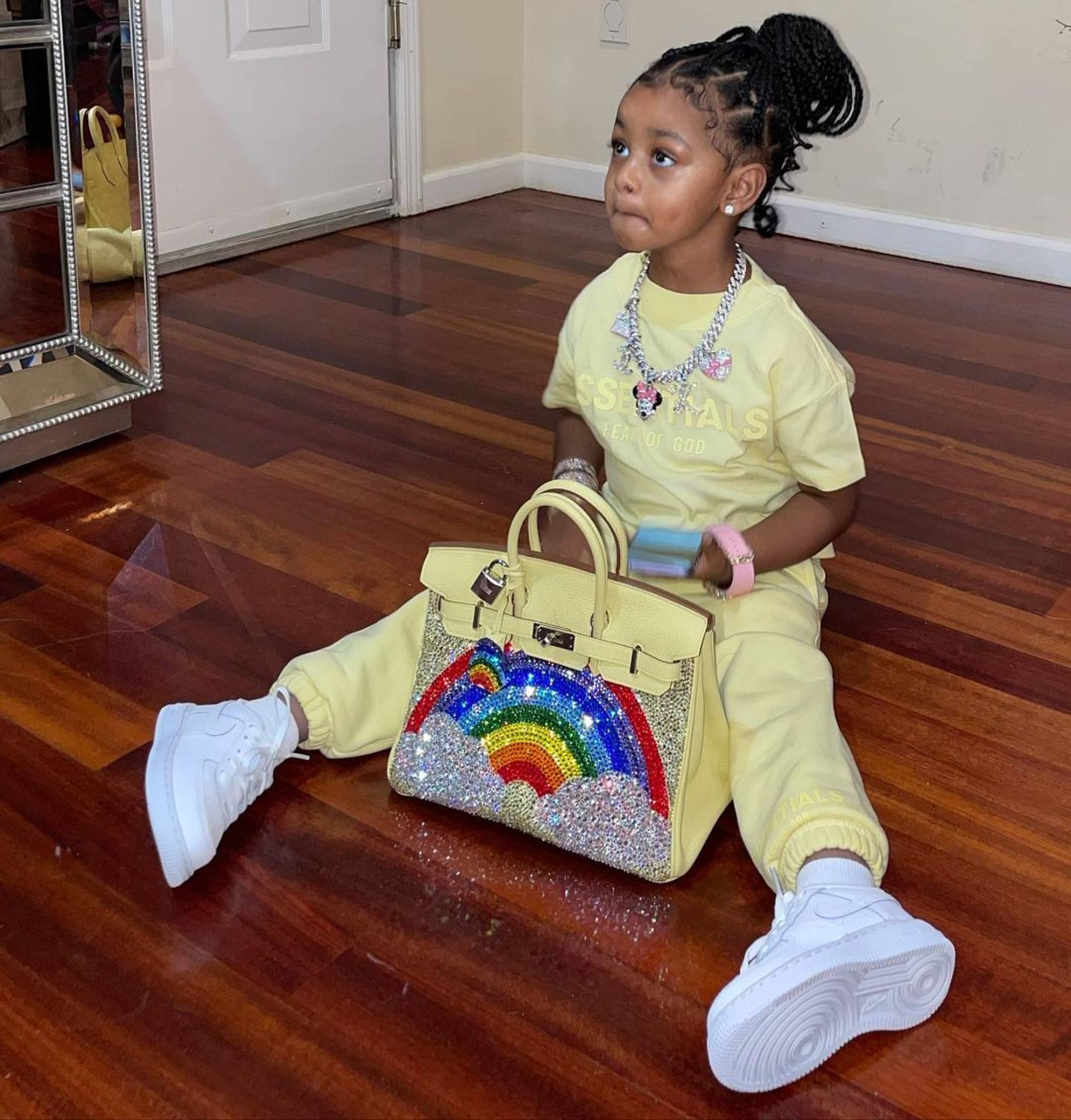 Cardi B's online fan base was shocked when they saw photos of Kulture with a crystal-encrusted Hermès Birkin. Photo: @iamcardib/Instagram
But the thing that truly floored fans was Kulture's US$48,000 customised yellow Hermès Birkin bag, which was covered in thousands of Swarovski crystals. The bag was bedazzled with 30,000 colourful gems in varying sizes in the shape of a rainbow and took 100 hours of work to finish, according to Page Six.
Vanity Fair noted that this was in fact Kulture's second Hermès Birkin bag. Her first – a mini bubblegum pink one – was gifted to her by Offset on her second birthday and retails for US$8,000, according to Insider.
A necklace worth US$150,000?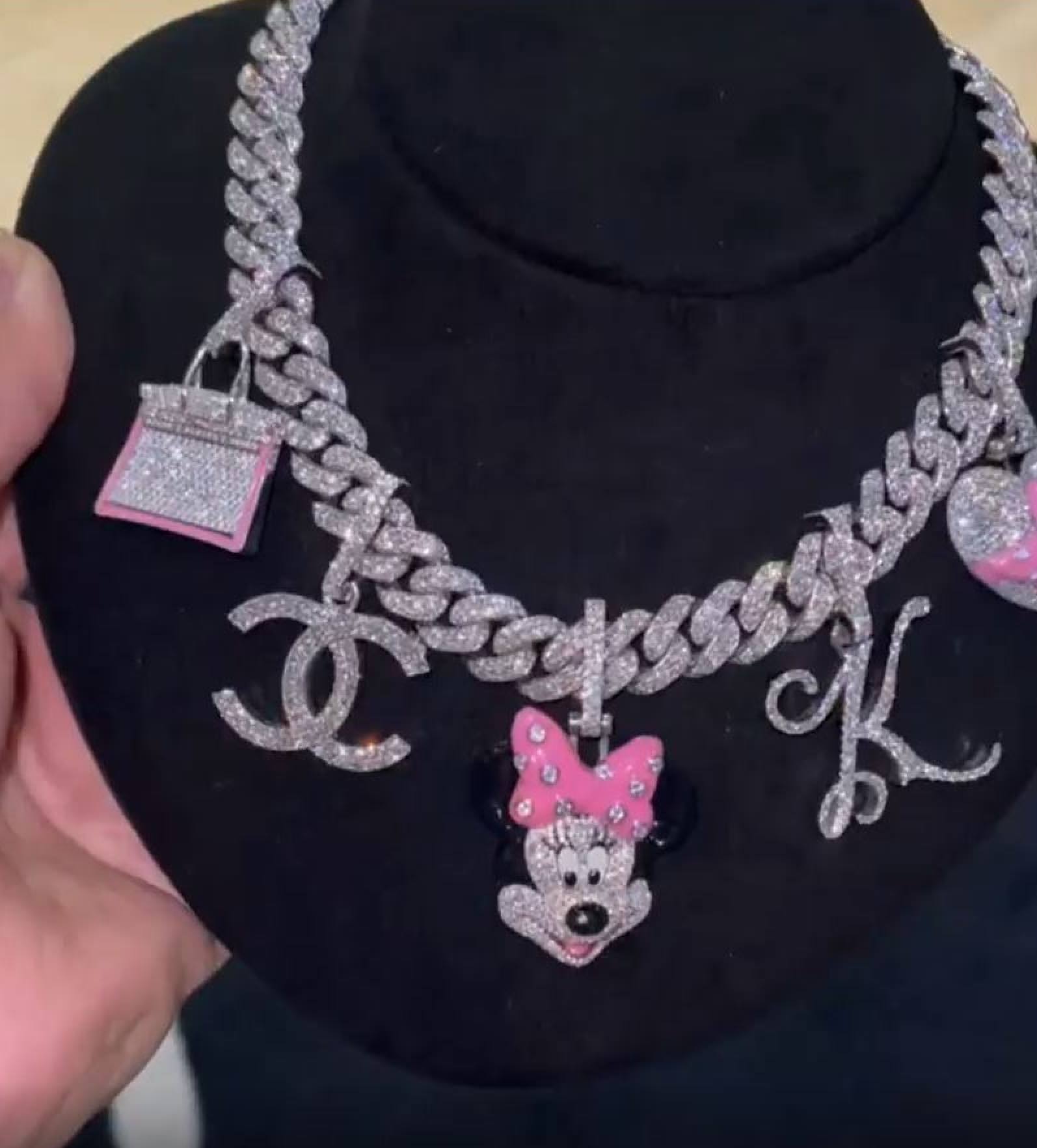 Cardi B commissioned a diamond necklace for daughter Kulture's birthday that had Minnie Mouse, Chanel and Hermès Birkin charms. Photo: @iamcardib/Instagram
While most were distracted by Kulture's yellow Birkin, her diamond charm necklace also deserves a special mention. The OTT bling is believed to be worth somewhere between US$125,000 and US$150,000 – which, for the record, is three times more expensive than the bag – according to Kathryn Money of Brilliant Earth, talking to Us Weekly, and boasts 20 to 25 carats of pavé-set diamonds.
Page Six also reported that the diamond necklace was designed by rapper favourite Elliot Eliantte, the same jeweller behind Lil Uzi Vert's US$24 million pink diamond forehead implant.
A blinging mini motor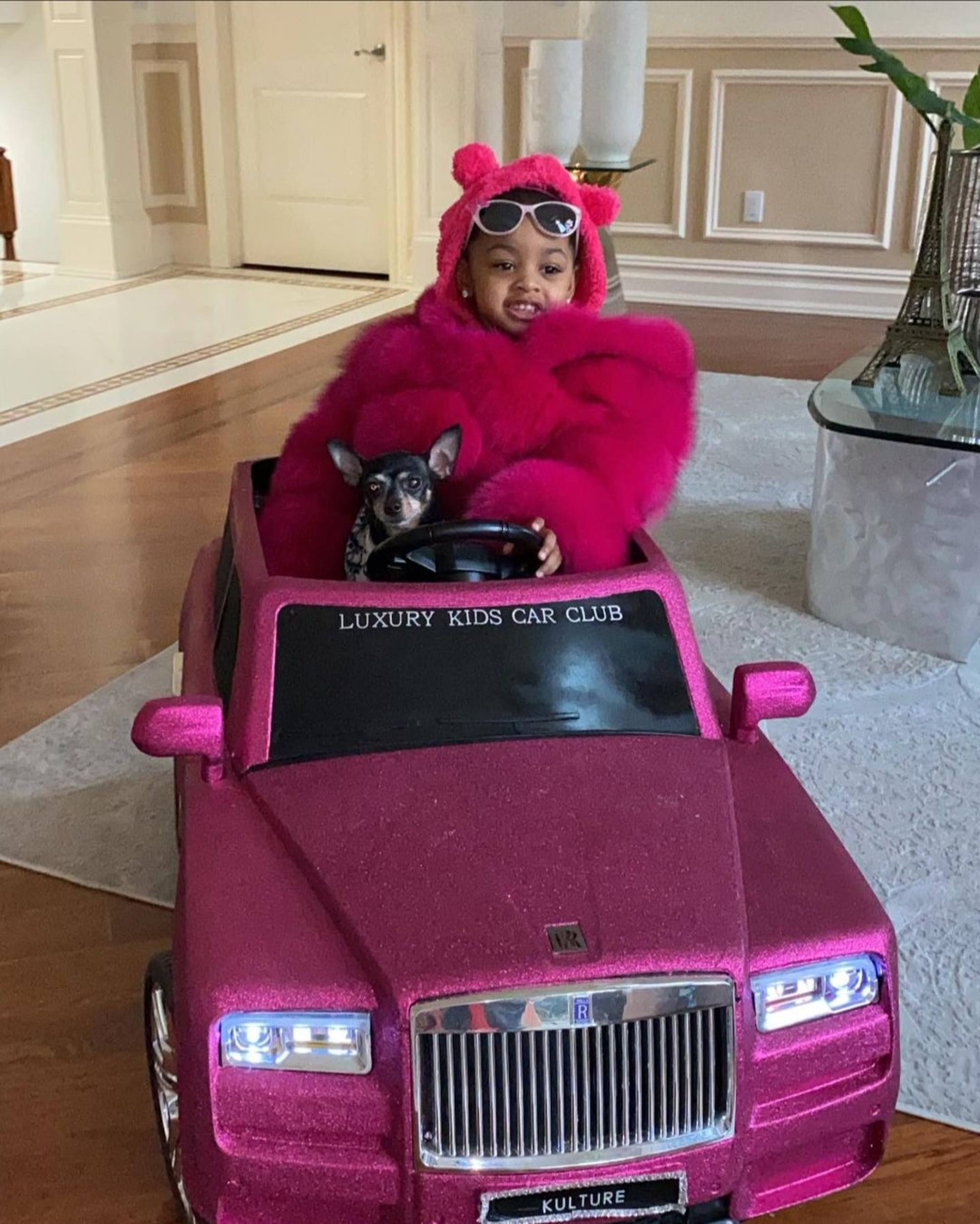 The Luxury Kids Car Club specialises in making highly detailed replicas of the world's most expensive cars. Photo: @kulturekiari/Instagram
In 2019, Cardi B gave Kulture a sweet ride: a Rolls-Royce Cullinan toy car, which starts at US$3,000, according to a product listing on the Luxury Kids Car Club's website. A 2022 version of the replica now retails at US$3,999.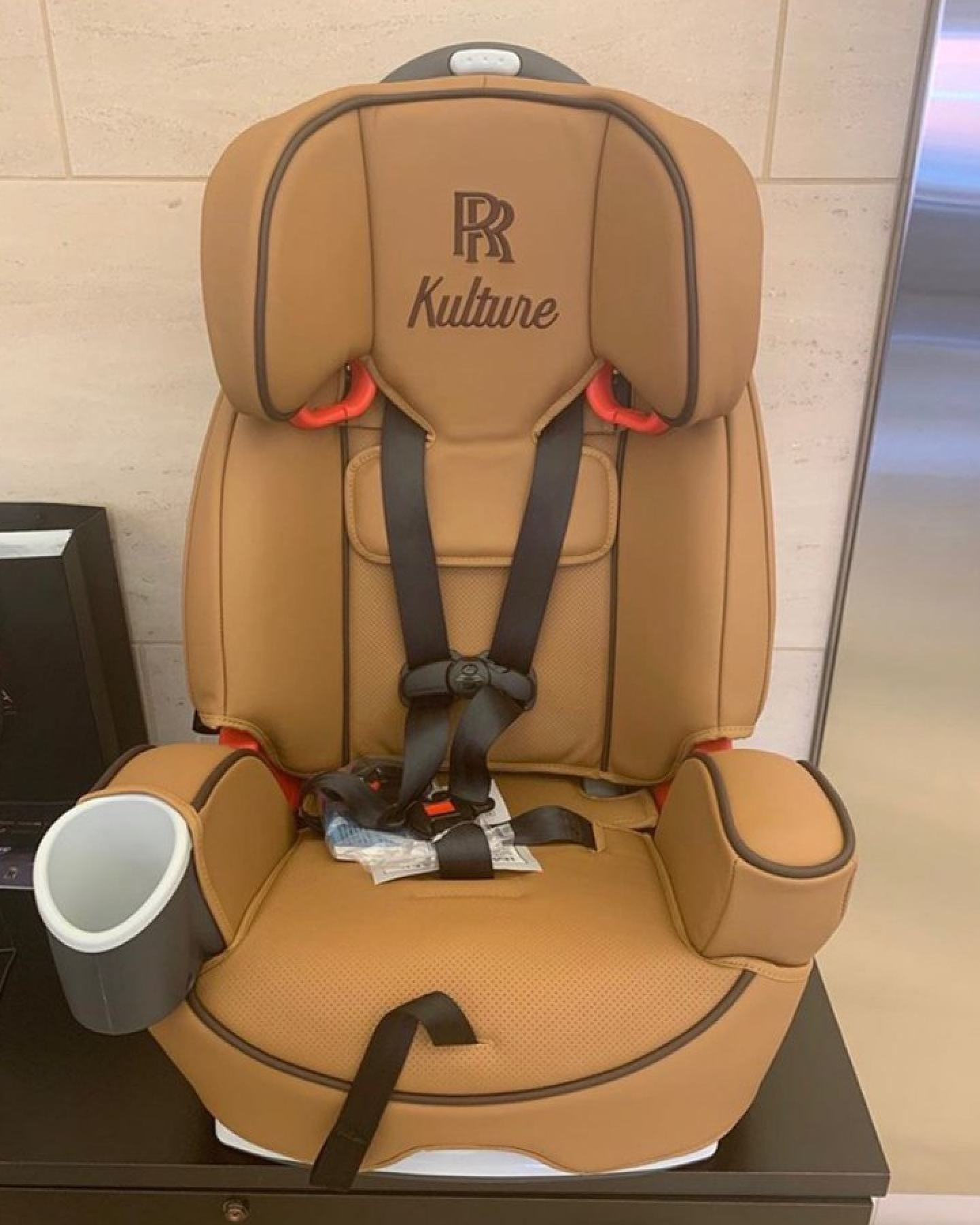 Cardi B's husband Offset splurged US$8,000 on a leather Rolls-Royce car seat for Kulture, that of course also had her name on it. Photo: @offsetyrn/Instagram
A year later, Offset spent US$8,000 on a custom-made tan leather Rolls-Royce car seat for his daughter, according to The Independent, joking that it would more likely than not be covered in peanut butter and jam within a week.
A Richard Mille watch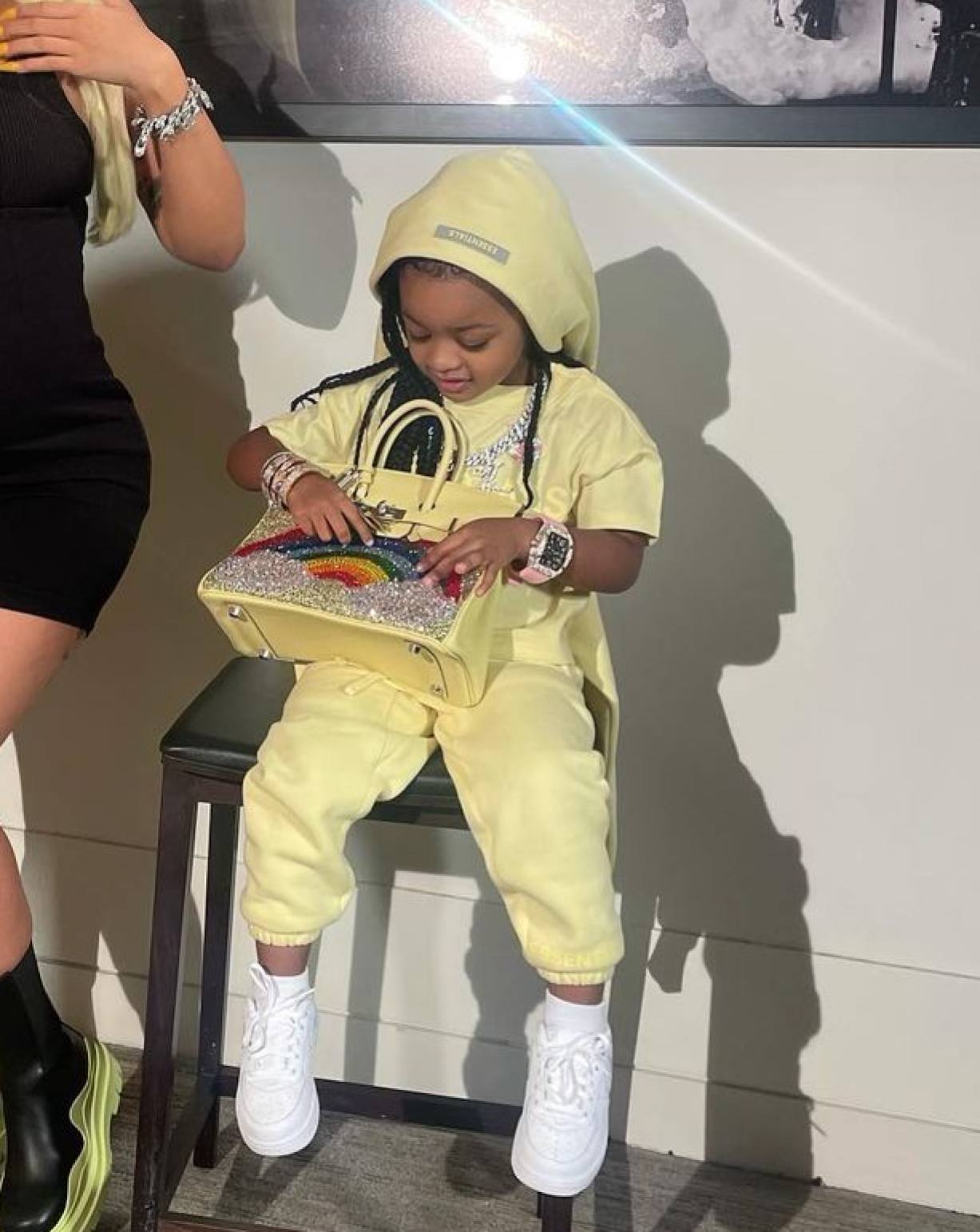 Cardi B has said she's living her childhood dreams through her daughter, who she spoils with the very best of everything fun and fashionable. Photo: @iamcardib/Instagram
People receive a luxury watch for major milestones in life. But Kulture received hers – a US$250,000 Richard Mille watch – for her third birthday.
In an Instagram video, Offset strapped the diamond-bezel Richard Mille watch on his daughter's wrist at the princess-themed birthday party they'd arranged for her. The party's MC was clearly shocked by the gesture, exclaiming "A Richard Mille? Wow, wow, wow wow!"
Shopping sprees galore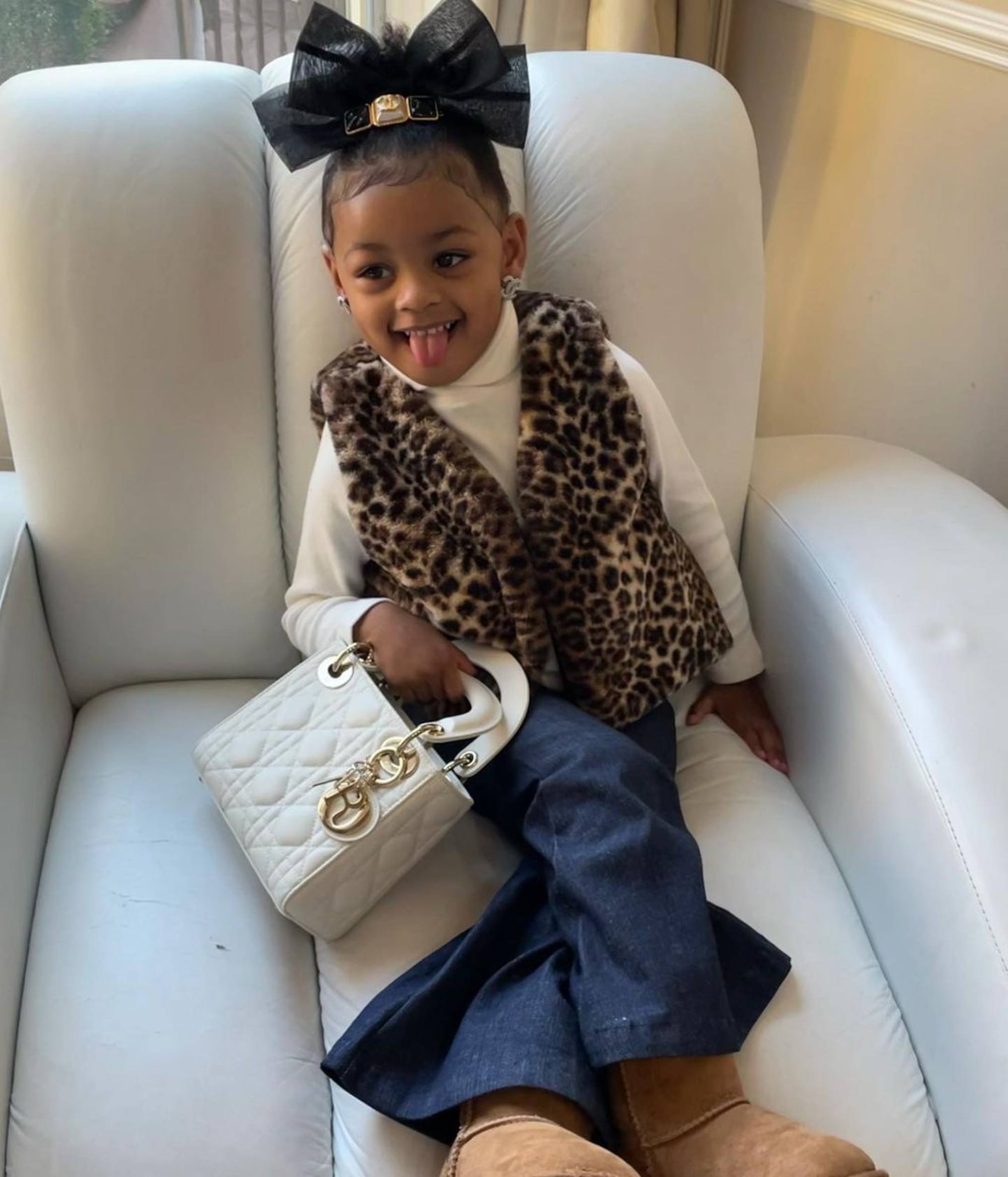 Kulture is rarely seen without her designer accessories. Photo: @iamcardib/Instagram
Cardi B has repeatedly said she's "living her childhood dreams through her kids" and isn't ashamed to give Kulture everything she missed out on as a child – including a US$29,000 shopping spree, it turns out.
In 2021, Page Six listed out the spoils from one mother-daughter shopping haul, which included a white vanity case, hair slide, pearl-studded drawstring purse, pink quilted mini flap bag and sparkling double C-earrings from Chanel. She also bought bags from Dior and Dolce & Gabbana.