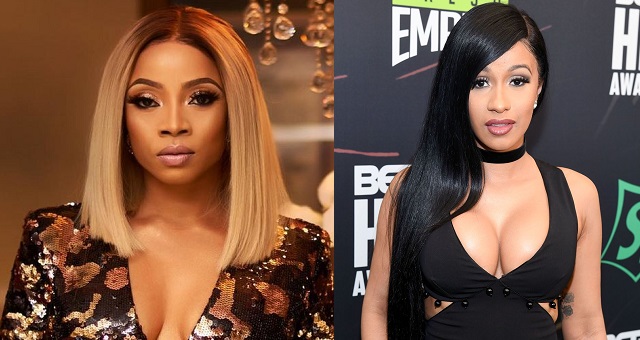 Media personality, Toke Makinwa has taken to her Instagram account to tackle Nigerians who have taken to various social media platforms to appreciate Cardi B for being the 'real.'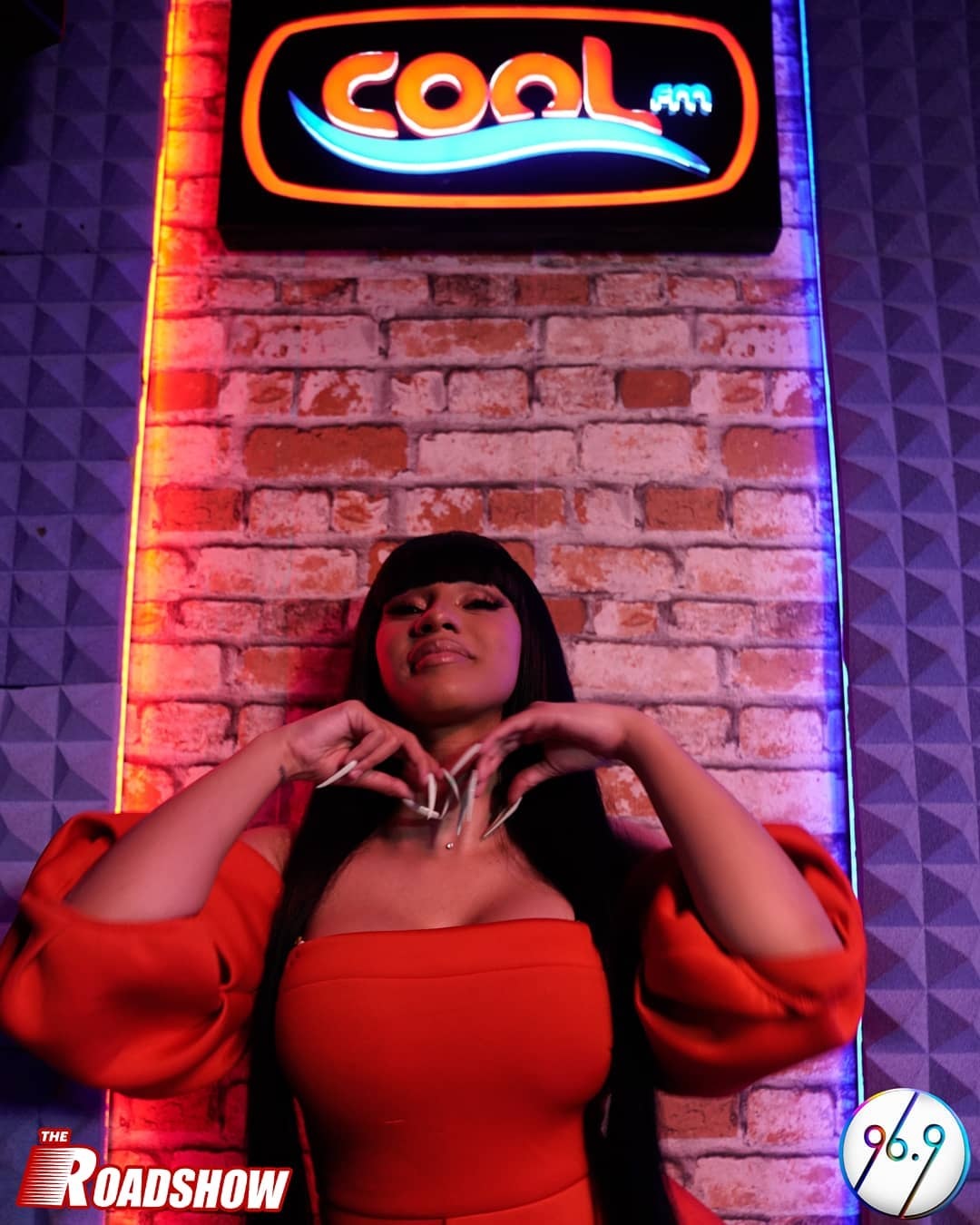 Toke, in her reaction to the positive comments Cardi B got, Toke Makinwa pointed out that Nigerians slam their own celebrities for living same life.
She wrote;
"Nigerians CardiB is so real, i stan Your own celebs living their lives like her Such a disgrace! Morally corrupt! Bad role model! So plastic! So crass! So unintelligent! So razz! So loud!"
See post below;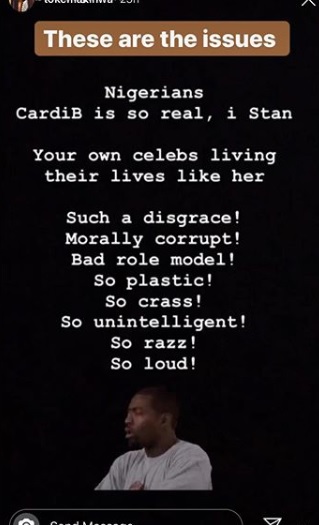 She also took to her twitter page to share her thoughts ;
First to start with I love Cardi B, anyone who has followed me from the jump will know this, I've loved her from when she was an internet sensation, to love n hip hop, the post was not about Cardi, my post is for the "hypocrisy', from a lot of Nigerians
Heard someone say Nigerian Celebrities don't give to charity, I'm like wow, you curse them when they do, you say it's for PR, audio, and even insult them for doing it in the open.
You guys drag your own but praise everything foreign, if there was a picture of your local personality in a strip club you guys will say they promote immorality but once it's a foreigner, you say our culture is different. Just admit it, you are a bloody hypocrite
Just do you, live your unapologetic life with no room for what people will say because as you can see, half of those saying only wish they had the guts to live their lives like you are doing, Do YOU