For years, there have been speculations that rapper Nicki Minaj has a twin. Many fans from different parts of the world believe she does. Some argue that her look-alike is her sibling. Does Nicki Minaj have a twin sister? Find out today.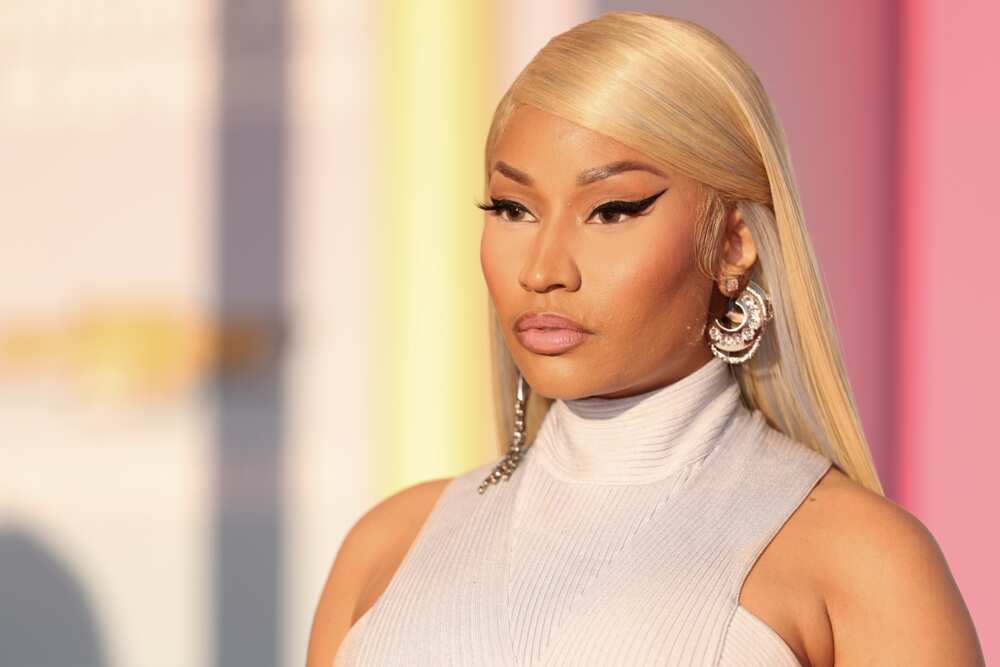 The rapper at the premiere of Barbie held at Shrine Auditorium and Expo Hall in Los Angeles, California. Photo: Christopher Polk/WWD via Getty Images
Source: Getty Images
Nicki Minaj continues to amaze her fans with incredible music. Aside from music, they are curious about her personal life. One of the most commonly asked questions is, 'Does Nicki Minaj have a twin sister?'
Does Nicki Minaj have a twin sister?
In reality, Nicki Minaj is not a twin. Fans have speculated she has an identical twin, especially after her younger sister attracted public attention. Before we delve right into it, who is Nicki Minaj?
Nicki Minaj's real name is Onika Tanya Maraj-Petty. She is a talented rapper, singer, and songwriter.
The rapper was born in Trinidad on 8th December 1982. Her age is 40 years as of 2023, and her Zodiac sign is Sagittarius.
The America-based rapper first gained recognition after releasing three mixtapes between 2007 and 2009. She is known for her flowing, quick-spoken rap style and for her provocative lyrics.
Background on Nicki Minaj
Nicki Minaj comes from a musical family. Her father, the late Robert Maraj, was a financial executive and part-time gospel singer. On the other hand, her mother, Carol, is also a gospel singer.
The rapper ming in 2004 in a quartet called the Hoodstars. She released her debut mixtape, Playtime Is Over, on 5th July 2007. Her music was well-received by fans.
So far, she has released four studio albums, one compilation album, three mixtapes, 134 singles, and 18 promotional singles. Pink Friday was a commercial success and her breakthrough album. Her albums are listed below.
Pink Friday (2010)
Pink Friday: Roman Reloaded (2012)
The Pinkprint (2014)
Queen (2018)
Pink Friday 2 (Scheduled for release in November 2023)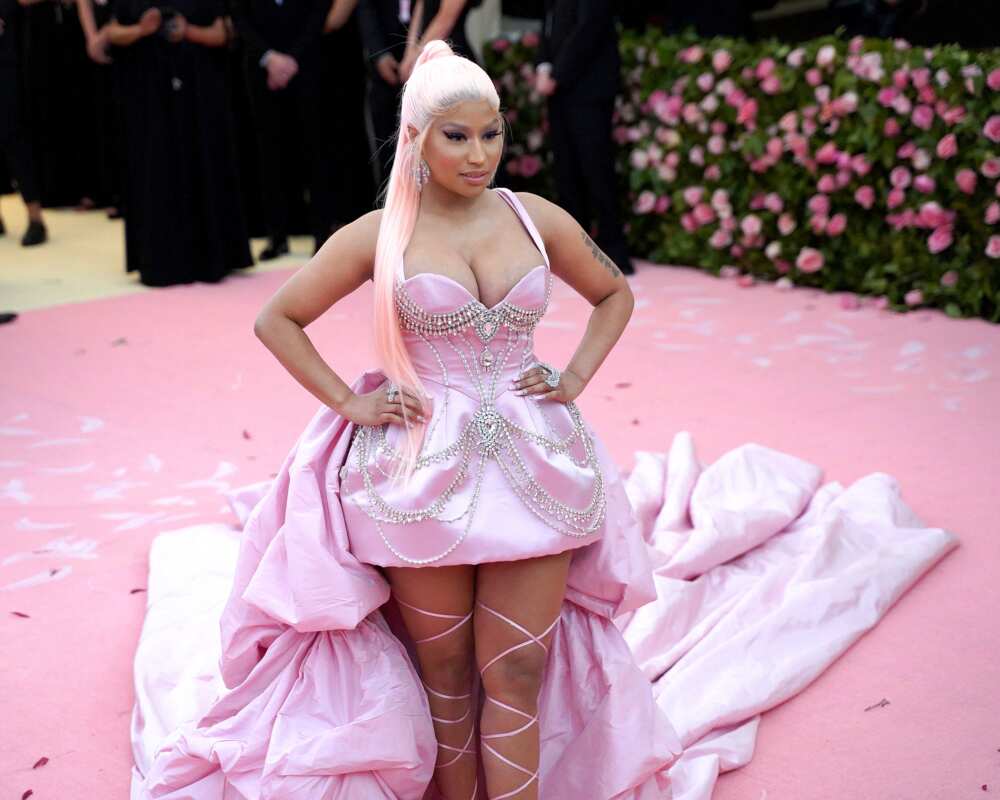 The rapper is known for her alter egos, especially in her music videos. She lived through characters she created in her childhood as a means of escape from her parents, who fought constantly.
To date, she has alter egos. The known ones are Cookie, Harajuku Barbie, Roman Zolanski, Nicki Teresa, and Rosa.
Her alter ego, Roman Zolanski, is known as 'a demon inside her'. She assumes Roman's character when she is angry. Roman is her alleged twin brother.
Nicki has achieved success in the music front and other areas of her life. Some of the awards she has won in her career are listed below.
Eight American Music Awards
12 BET Awards
Seven BET Hip Hop Awards
Four Billboard Music Awards
Five MTV Video Music Awards
Six MTV Europe Music Awards
Two People's Choice Awards
One Soul Train Music Award
Four Teen Choice Awards
Away from music, Nicki is married to her childhood friend, Kenneth Petty, alias Zoo. The two got married in October 2019 and are blessed with one child.
What is the name of Nicki Minaj's child? The rapper has not disclosed his official name, but she fondly refers to her son as Papa Bear.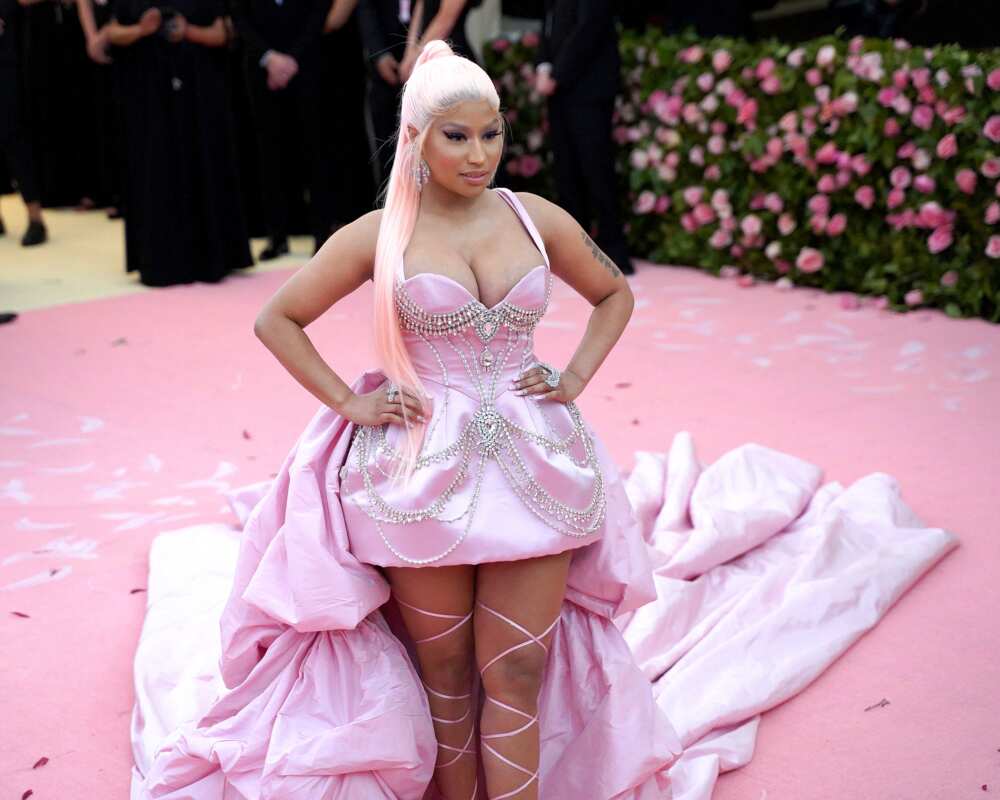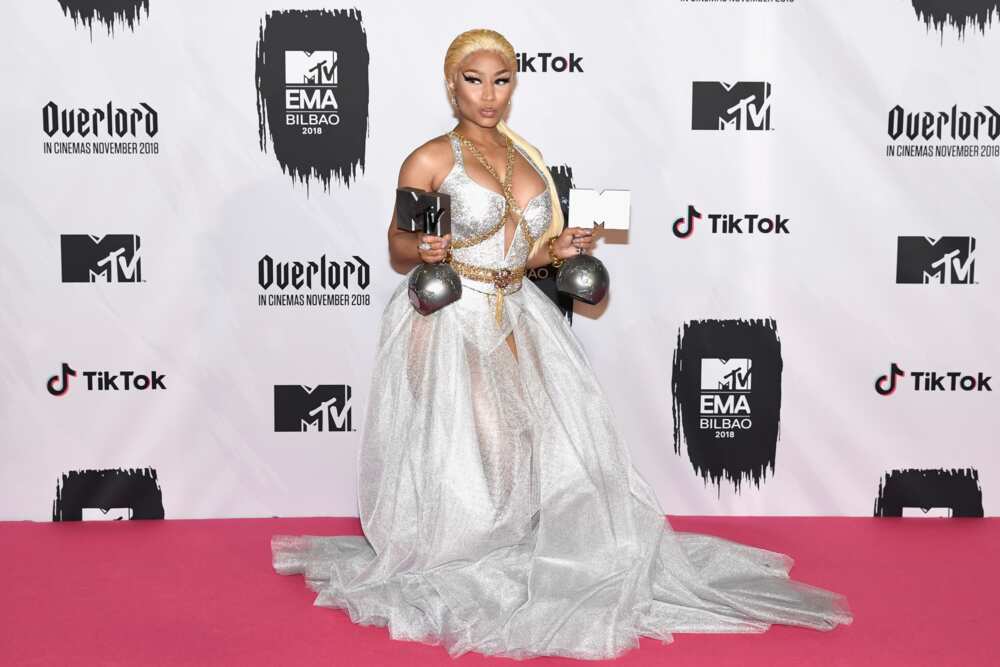 The rapper attends The Metropolitan Museum Of Art's Costume Institute Benefit 'Camp: Notes On Fashion' at the Metropolitan Museum of Art in New York City. Photo: Sean Zanni/Patrick McMullan
Source: Getty Images
The twin sister speculation
In 2013, the rapper introduced her younger sister, Ming Maraj, to the world. At the time, she was a bit too young for fans to speculate anything.
Years later, the rapper posted a picture of herself with Ming. Fans could not believe how much Nicki Minaj's sister looks like her famous sister.
Currently, Ming Maraj's age is 17 years. She was born on 7th January 2006, and her Zodiac sign is Capricorn. The uncanny resemblance between the siblings fueled rumours that Nicki has a twin.