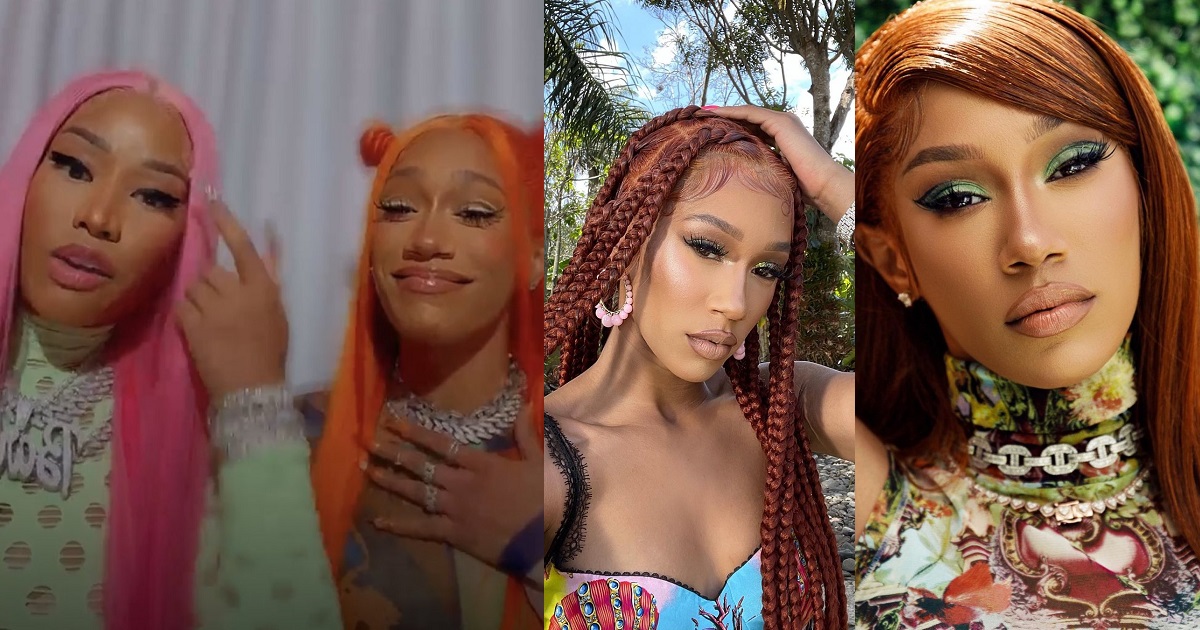 An American rapper, Bia has come under fire by a number of Nigerians on social media for claiming she doesn't know who Nigerian superstars, Wizkid, Burna Boy and Davido are, during a live session on hip-hop queen, Nicki Minaj's Instagram page.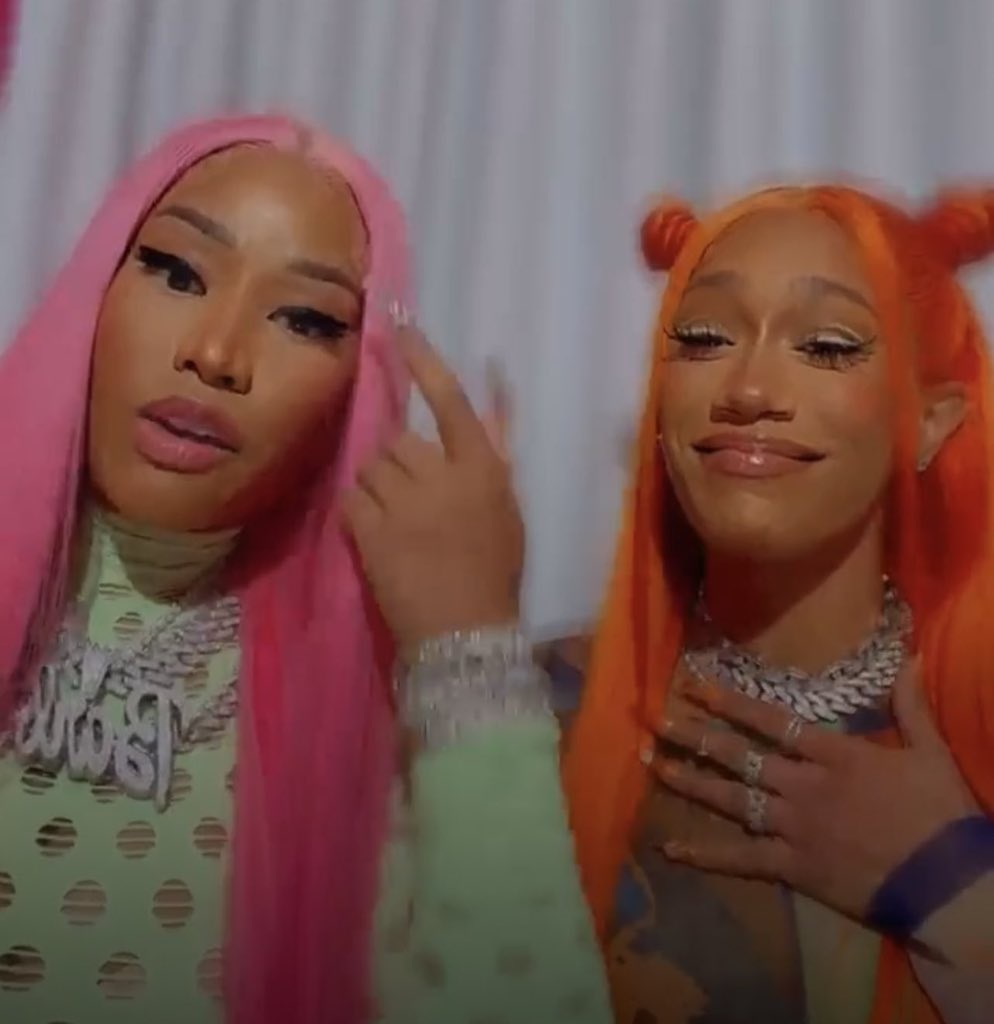 During the live session, Nicki Minaj who was the host had given Bia the options of the International super acts and much to the surprise of many, including Nicki herself, Bia claimed that she knows neither of the three superstars.
She then goes on to laugh it off while apologizing, with Nicki saying she ought to have prepped her before asking her the question… this singular act hasn't sat well with a lot of Nigerian netizens who've berated the rapper, with many saying they don't even know who she is.
Watch the video and read some reactions below,
One user wrote, A Whole Nicki Minaj knows Wizkid, Davido & Burna Boy but Upcoming Act BIA denying she dunno any them but dance to their song & use their song lyrics for her picture captions.. she is high on ment & her papa dey craze
Another wrote, American rapper Bia was on Nicki Minaj Instagram live and she said she doesn't know Davido,Wizkid and Burna Boy and that was crazy
Yet another, American rapper Bia was on Nicki Minaj Instagram live this morning and she said she doesn't know Davido,Wizkid and Burna boy….Bitch we don't know you too