Has the Ethiopia-born 15-year-old got her sights set on either acting or humanitarian work, like her famous parents, or will she embark on a different course? 
As the first adopted daughter of Angelina Jolie's multicultural family, Zahara Marley Jolie-Pitt has – for the most part – managed to stay out of the limelight since she was adopted in 2005. Born in Awasa, Ethiopia, Zahara was first adopted by actress Angelina Jolie when she was just six months old, before being co-adopted by Jolie's then-husband, Oscar winner Brad Pitt, in 2006.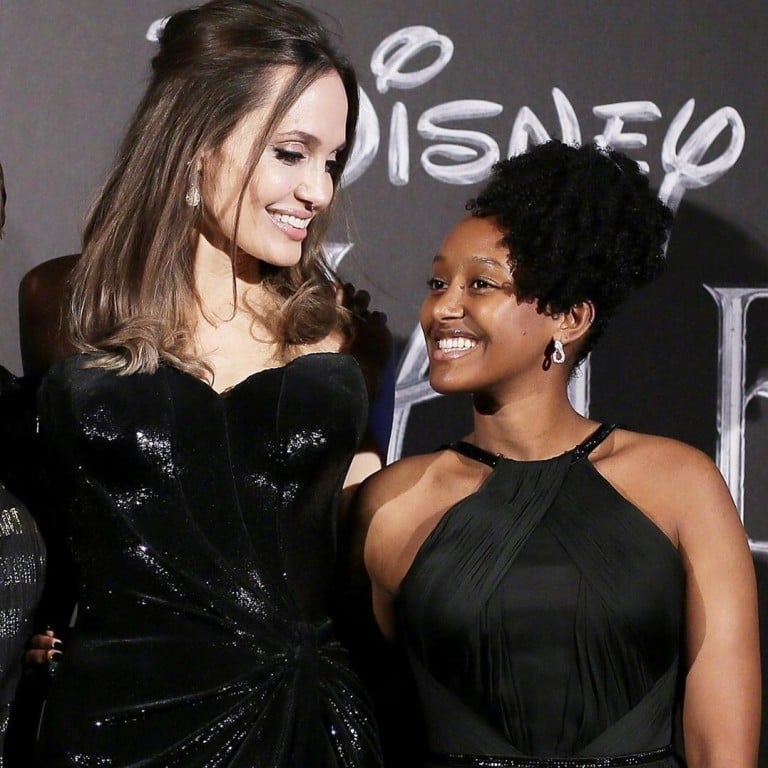 Now that Maddox, the celebrity couple's oldest child, has left the nest for university in South Korea, and her second brother, Pax, is on the cusp of high school graduation, Zahara seems set to take over as the eldest sibling in the Jolie household.
But how much do we know about the 15-year-old Jolie-Pitt? And has Zahara set her sights on acting or humanitarian work, like her famous parents?
1. She had an unfortunate start in life
The circumstances regarding her biological mother are difficult, to say the least. Whether or not Zahara plans to connect with her biological mother is also up for debate. In an interview with American journalist Ann Curry in Namibia in 2009, Angelina Jolie said her daughter's biological mother had died of Aids. Speaking on the importance of funding education in less economically developed countries, she remarked, "[Zahara's] mother died of Aids and so, they wouldn't have had any funds to send her to school."
But in 2017, a Daily Mail online exclusive claimed to have interviewed Zahara's birth parent, Mentewab Dawit Lebiso. She told the British tabloid that she had put Zahara up for adoption because she was conceived through r.a.p.e. Lebiso added, "Angelina has been more of a mother to her than I have ever been. She has been with her since she was a baby, but that does not mean I do not miss her."
2. Jolie admires Zahara's strength
For International Women's Day, Jolie penned an article for Time magazine about how she was proud of the resilience and strength of her daughters. She shared, "I have spent the last two months in and out of surgeries with my eldest daughter, and days ago watched her younger sister go under the knife for a hip surgery." In a rare public appearance, Shiloh, Zahara's sister, was seen on crutches in early March, prompting many to think she was the "younger sister" Jolie referred to in her op-ed.
"They understand that going through medical challenges and fighting to survive and heal is something to be proud of," Jolie wrote. There is no confirmation on what Zahara needed to have surgery for, but it was reported that her father Brad Pitt missed the BAFTAs in February to be by his daughter's bedside.
3. Her laugh is a highlight
In a Hello! magazine interview with Jolie in 2017, the Maleficent actress said that it was the sound of Zahara's laugh that made her truly happy. "She is one of those people who laughs with her whole body. Completely open and full of joy," she said.
From left, Maddox Chivan Jolie-Pitt, Pax Thien Jolie-Pitt, Angelina Jolie, Vivienne Marcheline Jolie-Pitt, Knox Leon Jolie-Pitt and Shiloh Nouvel Jolie-Pitt attend the Toronto International Film Festival in Canada. Photo: Valerie Macon/AFP
4. Zahara inspires her family's humanitarian work
In 2009, the Jolie-Pitt Foundation created the Zahara Programme, named after their daughter, to treat drug-resistant tuberculosis in Ethiopia. Their work in the area continues to this day, in partnership with regional health authorities. But Zahara is not the only Jolie-Pitt child who has a namesake humanitarian programme.
The Maddox Chivan Children's Centre, located in Phnom Penh, focuses on caring for children infected or affected by HIV or Aids. There is also a Zahara Centre based in the outskirts of Addis Ababa, Ethiopia, which follows a similar model to the Maddox Centre, but with further focus on tuberculosis. The building was even designed in part by Brad Pitt.
5. She's met the first female President of Ethiopia
According to People magazine, the family stayed in Ethiopia for a New Year's holiday in 2020. Zahara and sister Shiloh joined their mother to meet Sahle-Work Zewde, the nation's first female president. What does a 15-year-old discuss with a president? Apparently, Zahara and the group talked about the importance of girls' education, sanitary pad solutions for girls in school and drug-resistant tuberculosis, a serious health crisis in the region.
6. She's got acting credits
Although Angelina has said none of her kids are interested in pursuing acting, it hasn't stopped them from doing a few cameo appearances in their mother's films. Zahara did the voice acting for Meng Meng, the panda triplet, in Kung Fu Panda: 3. She also had an uncredited role, alongside her brother Pax, in Maleficent. Maddox also acted next to his mother in the Cambodian film, First They Killed My Father, directed by Jolie.