Immediately after releasing the ' Infinito ' shoe version last month, Adidas continued to add a new 'super product' called X Crazyfast Messi 'Las Estrellas' to Lionel Messi's massive soccer shoe collection . This special design not only commemorates Messi's impressive victory with the Argentina team at the 2022 World Cup but also serves as an announcement for the team's return in a new 2023 season.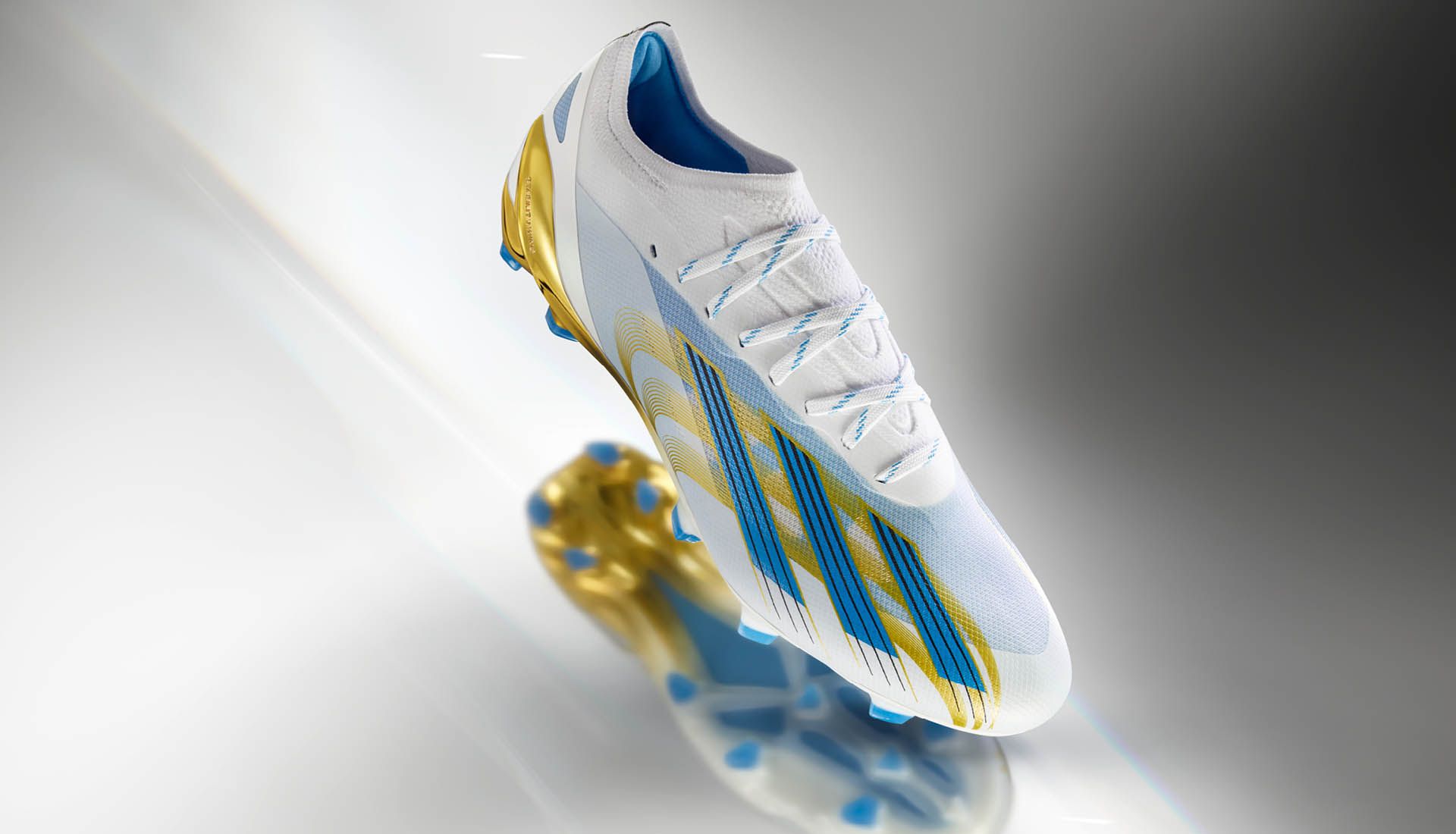 Introducing the adidas X Crazyfast Messi 'Las Estrellas' football boots
'Las Estrellas' is a Spanish word, meaning to express the growth of national love and passion for football. The design idea of ​​this version is inspired by 'Leyenda' – the shoes that accompanied Messi and Argentina to conquer the World Cup championship in 2022.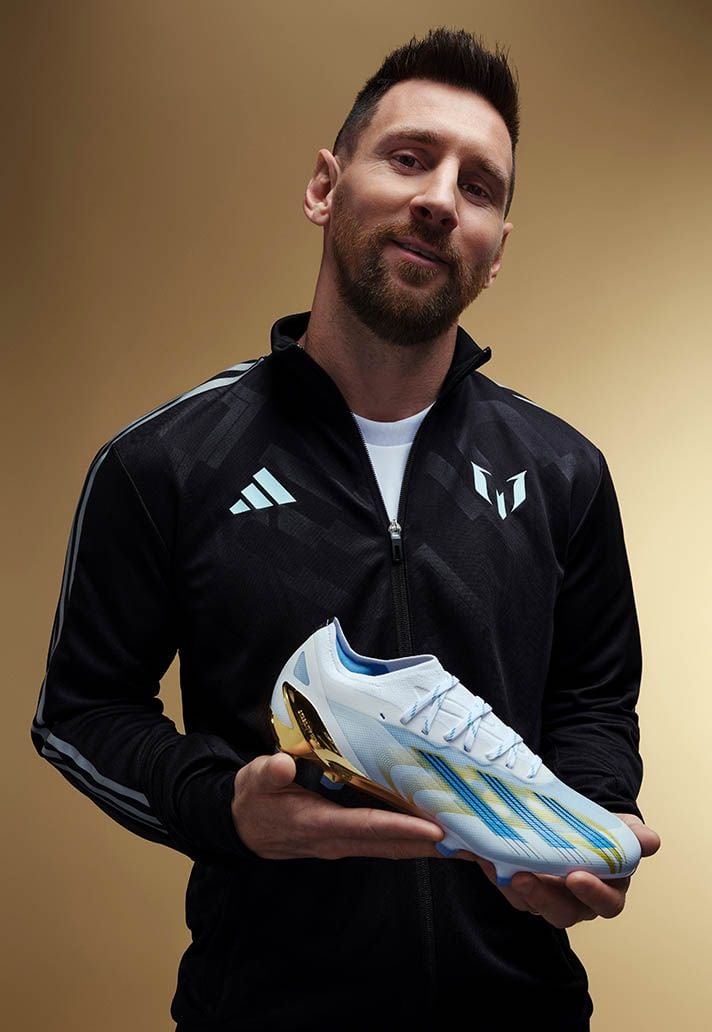 The X Crazyfast Messi 'Las Estrellas' football boots wear the 'Cloud White / Pulse Blue / Gold Metallic' colors of the Argentine flag. The heel of the shoe has three stars symbolizing the three times the country has won the World Cup championship (1978, 1986 and 2022). In addition, characters and motifs related to Messi such as the 'GOAT' (Greatest Of All Time) symbol and the number 10 are added to the design. The inner sole of the shoe has the Messi logo combined with the sun symbol on the Argentine flag, the outer sole is also chrome plated, with the color changing from yellow to milky white, creating an extremely impressive and eye-catching appearance.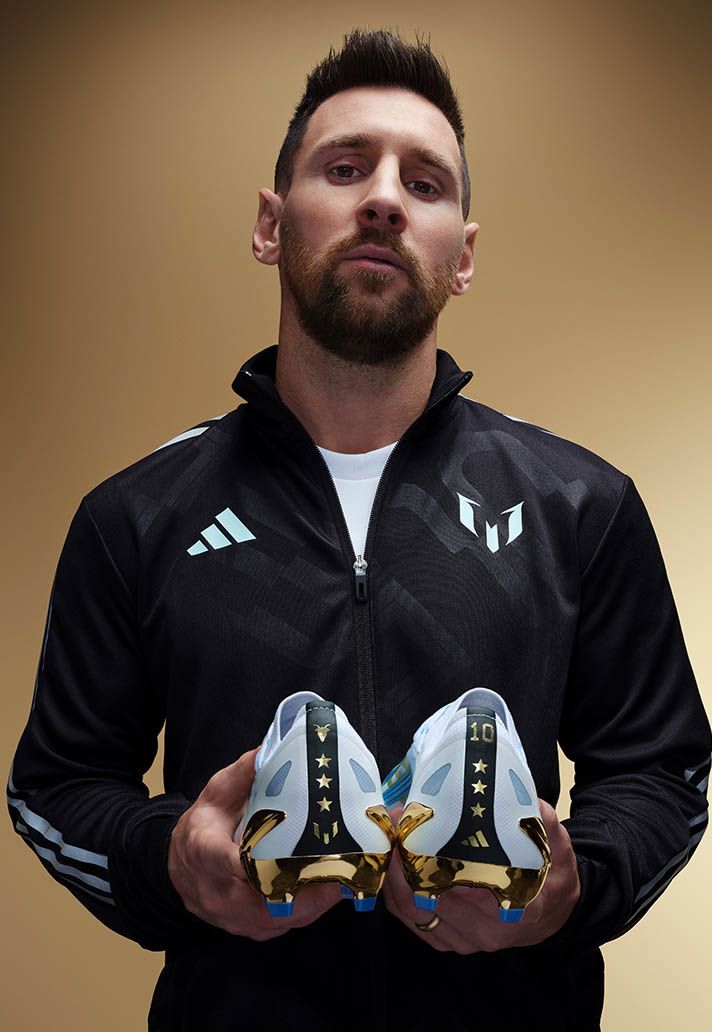 Technology of X Crazyfast Messi 'Las Estrellas' football boots
As a successor to the legendary generation X Speedportal, X Crazyfast soccer shoes continue to possess modern technology along with outstanding upgrades.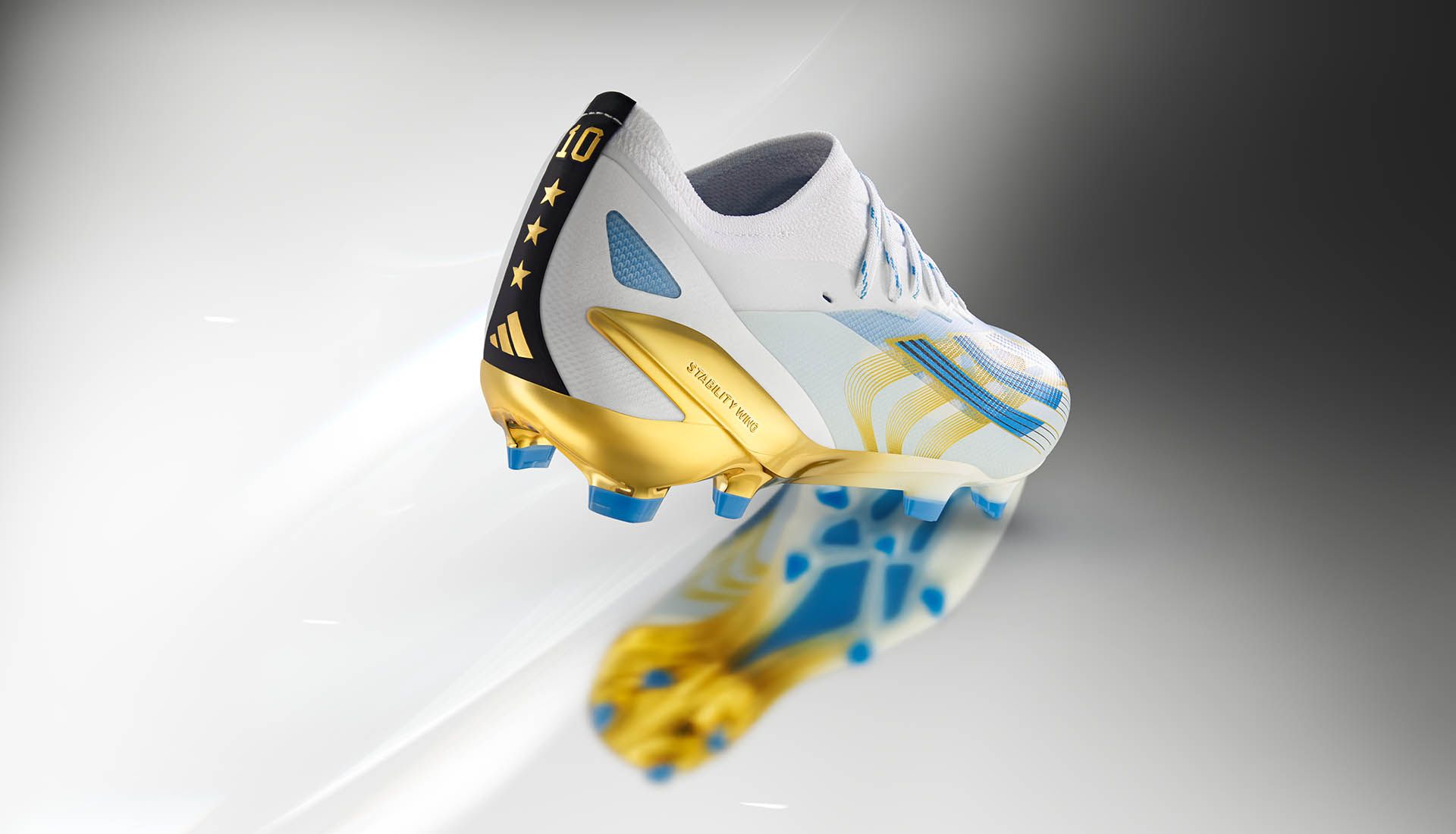 To optimize weight and create an ultra-light shoe that helps players control the ball quickly, adidas has integrated a series of unique technologies, making the shoe even more perfect:
– Aeropacity Speedskin: The outer upper part of the shoe is a combination of fiber and synthetic leather, providing stability and comfort for players.
– Aerocage technology : Supports to fix the shoe form, ensuring the shoe fits the foot and enhances performance.
– Aeroplate combined with the famous Speedframe technology has been upgraded with the purpose of reducing the weight of the shoe to help players easily improve speed even in finishing shots.
Messi used the 'Infinito' boots in the matches against Inter Miami but is expected to switch to the 'Las Estrellas' boots in the upcoming matches between Argentina and Ecuador as well as Bolivia. With the continued success of the 'Leyenda' shoe line, there is no reason why 'Las Estrellas' cannot continue to join Messi in conquering new goals, making history and leaving a deep mark in the hearts of football fans. stone.