Angelina Jolie rocked the red carpet alongside her children at the Eternals premiere in Los Angeles on October 18 – but it was 15-year-old Shiloh Jolie-Pitt who unexpectedly stole the show with her glam new look.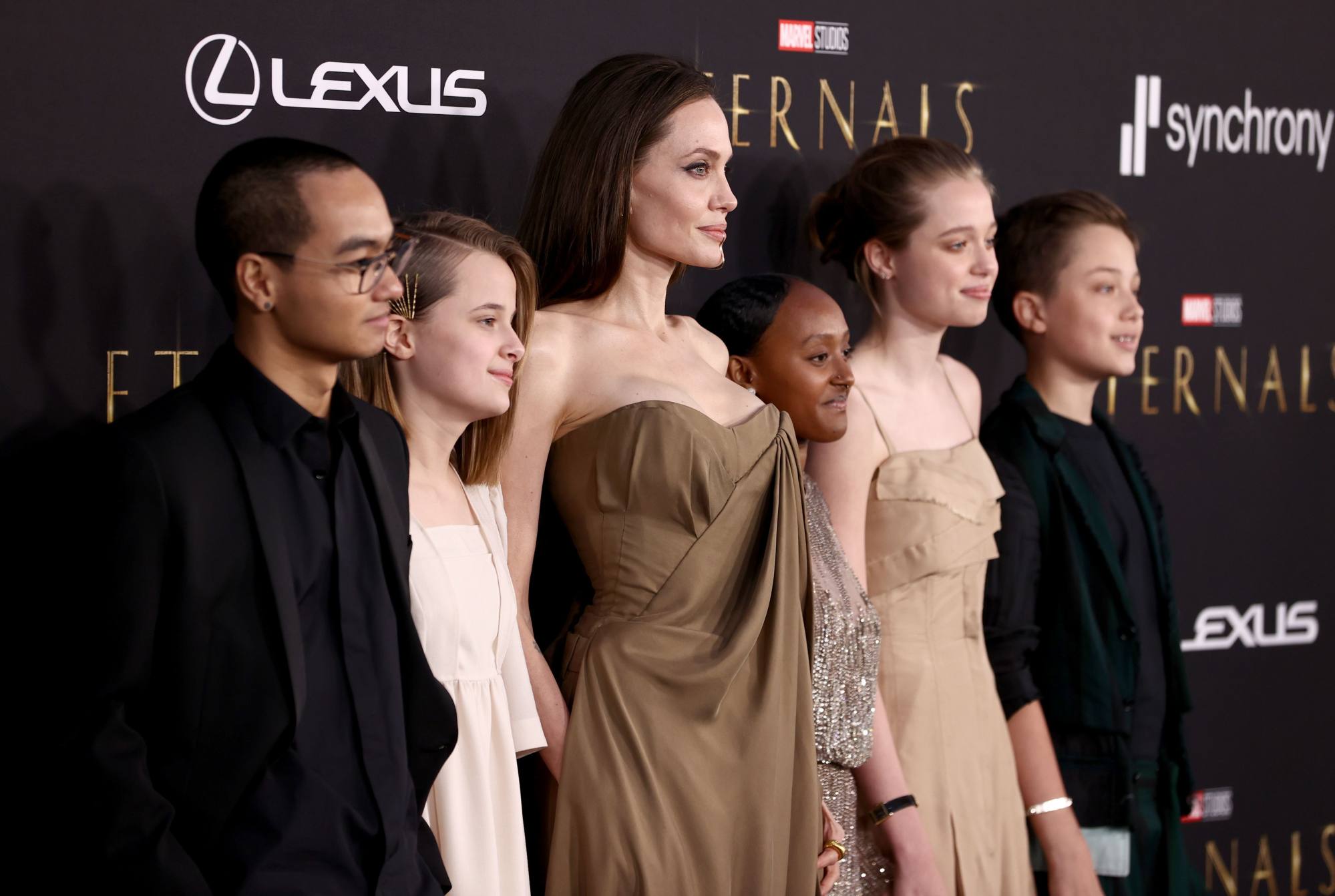 Angelina Jolie and her children, Maddox, Vivienne, Knox, Shiloh and Zahara attend Marvel Studios' Eternals premiere on October 18. Photo: AFP
Walking the red carpet with her siblings Maddox, 20, Zahara, 16, and twins Vivienne and Knox, 13, Shiloh looked stunning in a glamorous neutral-coloured dress matching that of her A-list mother – a far cry from the boyish suits she's worn over the years.
Fans were quick to notice that the young teen is starting to resemble her famous mother. "She's a copy of her mama, who is a copy of grandma!" commented one Instagram user.
Shiloh generated quite the buzz in the past with her androgynous, fearless chic style at film premieres. She was always encouraged by her parents, Angelina Jolie and Brad Pitt, to dress the way she wanted. As a child, she would don casual separates – polo shirts, jackets, blazers, shorts, dark trousers, jeans and oversized tracksuits.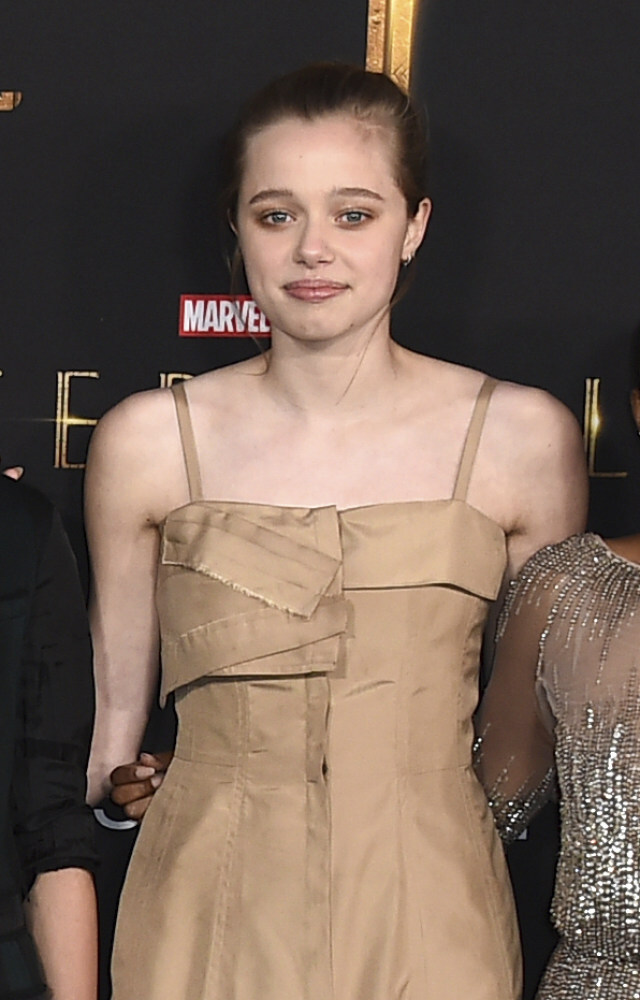 Shiloh Jolie-Pitt graced the red carpet for the Eternals film premiere in a glamorous beige dress. Photo: Getty
Growing up in the public eye – with her parents drawing even more attention with their ongoing custody battle – she cultivated her own unique taste for fashion, crafting a distinctive, down-to-earth street style. Channelling a tomboy look, she usually sported a pair of long shorts and a T-shirt underneath a casual sweatshirt. Trainers were often seen in her outings, including her repeatedly worn Converse Chuck Taylor high-tops.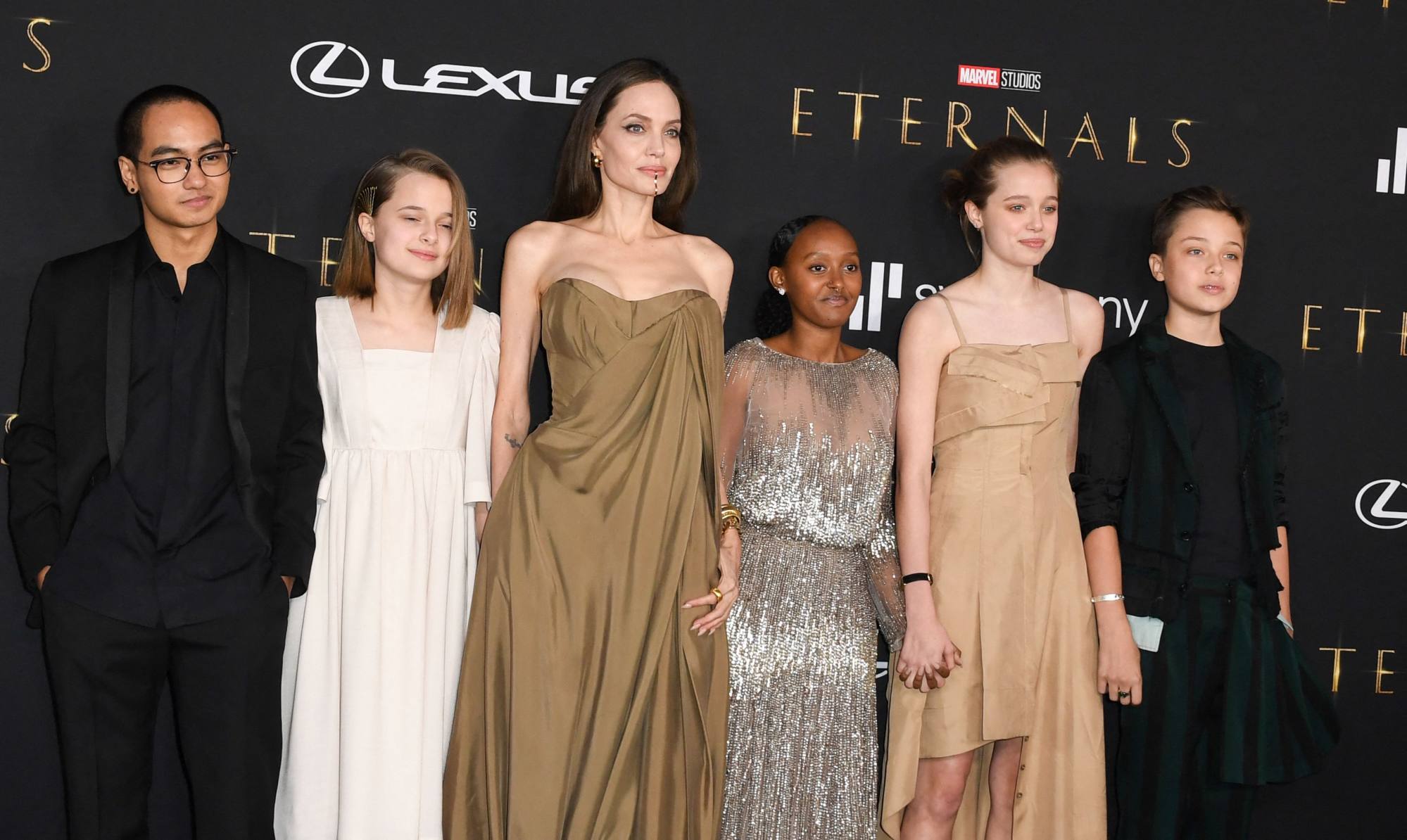 Angelina Jolie with five of her children at the world premiere of Marvel Studios' Eternals at the Dolby Theatre in Los Angeles on October 18. Photo: AFP
But when Shiloh stepped out in January 2021, it was clear that she had undergone quite the makeover while in lockdown. Sporting denim cut-offs, pierced ears and long locks tied up in a bun, her ensemble looked very different from the tomboy outfits we had come to expect.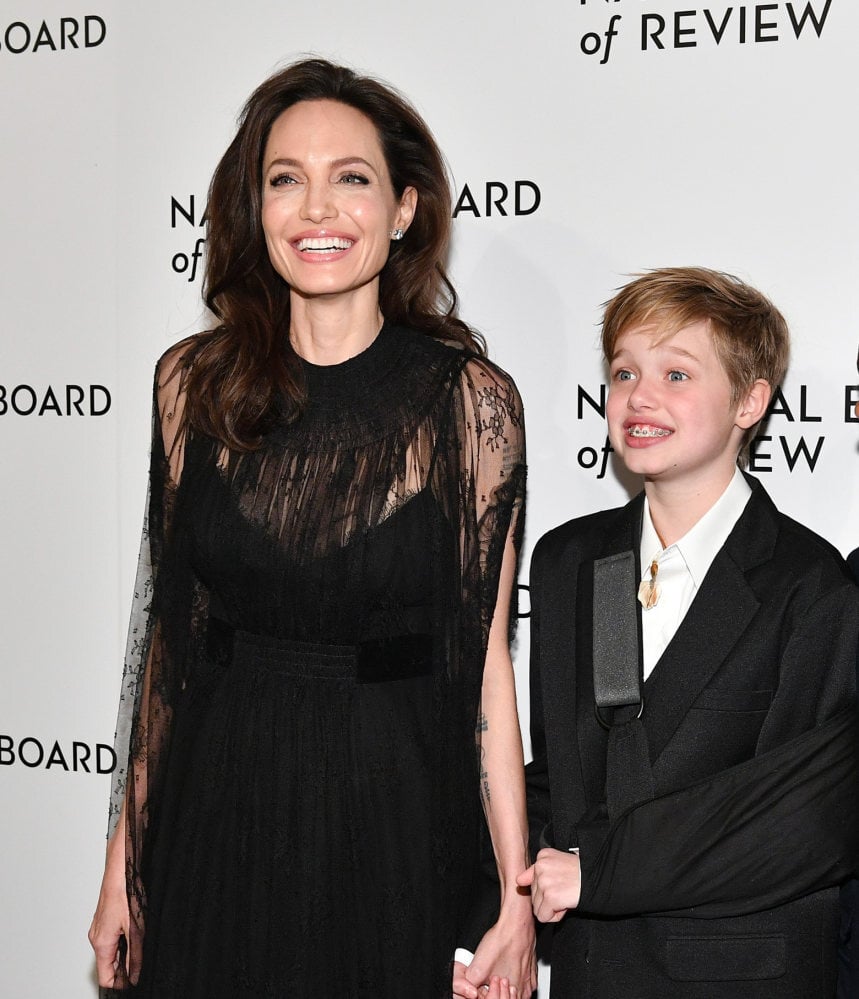 Angelina Jolie's daughter Shiloh Jolie-Pitt used to wear tomboy-chic outfits. Photo: FilmMagic
In a 2008 interview with Oprah Winfrey, Pitt opened up about raising Shiloh: "She only wants to be called John. John or Peter. It's a Peter Pan thing. And then I'll say, 'John, would you like some orange juice?' And she goes, 'No!'"
Jolie told Vanity Fair in a 2010 interview that Shiloh had been exploring gender since age three. "She wants to be a boy," Jolie said. "So we had to cut her hair. She likes to wear boy clothes. She thinks she's one of her brothers."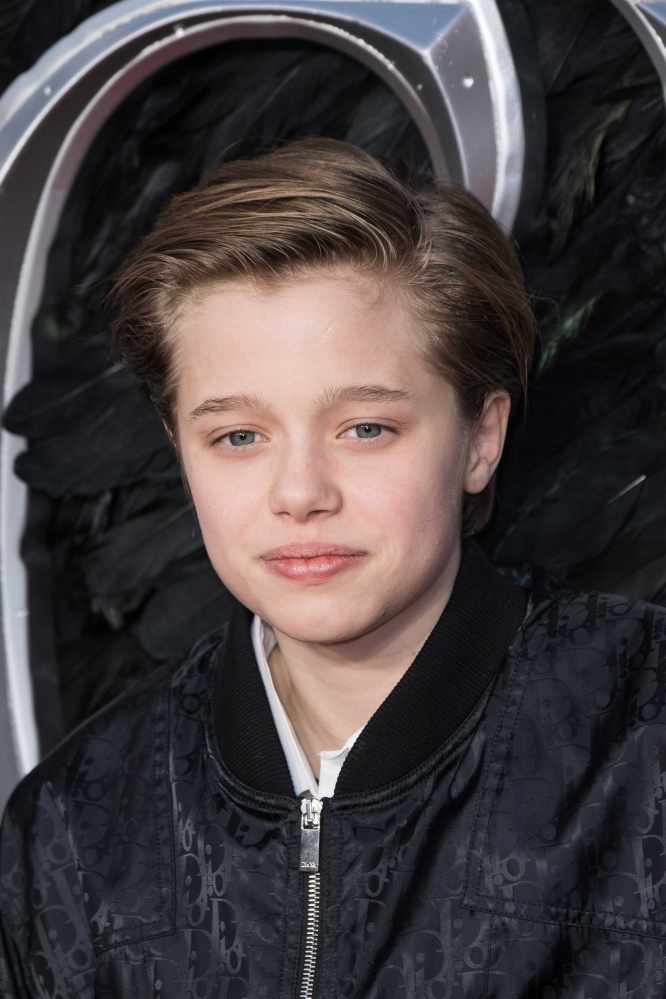 Shiloh Jolie-Pitt at the premiere of Maleficent: Mistress of Evil at Odeon Imax Waterloo in 2019 in London, England. Photo: Getty Images
But fast forward a decade, and it seems that Shiloh is embracing her glam goddess side. "OMG, Shiloh is wearing a dress and she looks incredible! Beautiful family," a fan commented on Instagram.
"I love this new look! She always looks beautiful though," commented another.
Red carpet glamour aside, the teen has also taken up dance classes, and has been seen attending dance rehearsals throughout the past year at a studio in Burbank, California.
While it's still unclear what she's practising for exactly, new studio footage proves she's already got some impressive moves.
But as Shiloh slowly morphs into her mum, will she follow in her showbiz footsteps? Only time will tell.