Sibling relationships can be complicated at the best of times, so just imagine the dynamics in a household like the international Brangelina brood. With Shiloh born in Namibia, Zahara in Ethiopia, twins Vivienne and Knox in France, and Pax and Maddox from Vietnam and Cambodia respectively, sibling rivalries must be like international warfare.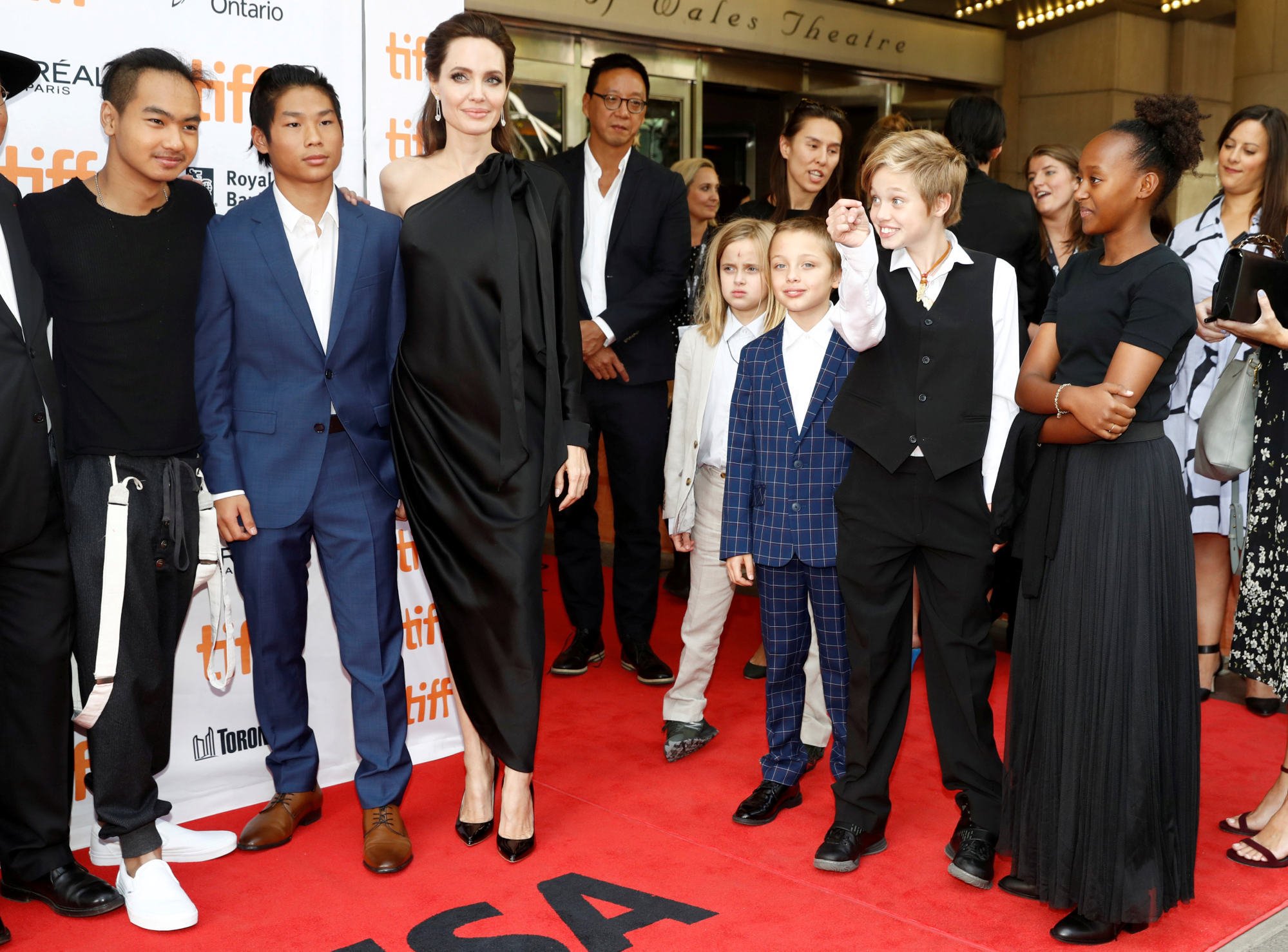 Angelina Jolie arrives on the red carpet with her six children Maddox, Pax, Vivienne, Knox, Shiloh and Zahara Jolie-Pitt for the film First They Killed My Father at the Toronto International Film Festival (TIFF), in September 2017. Photo: Reuters
Fortunately, there are also plenty of strong allegiances – most noticeably between the African nations, Ethiopia and Namibia (Shiloh and Zahara, in case you're not following).
With Shiloh already making international headlines in 2021 after an abrupt image change, STYLE takes a closer look at the pair's sisterly bond to see just what makes Angelina Jolie and Brad Pitt's two children so close.
They're always together
With a brood of six in tow, it's impossible for Jolie to keep the family together for every excursion and red carpet event. But over the years, it's clear that Zahara and Shiloh stick together when accompanying their famous mum. From countless shopping trips to the Nickelodeon Kids' Choice Awards, the adorable siblings clearly keep each other close.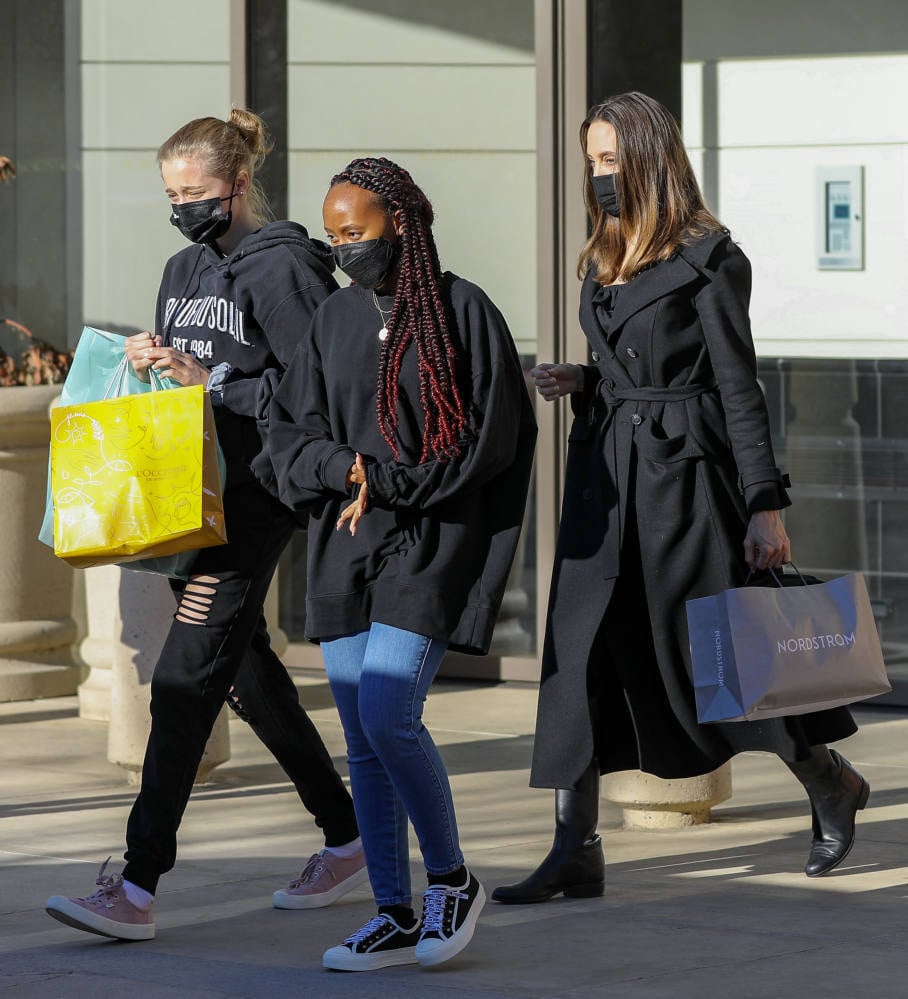 Angelina Jolie celebrates her cover of Vogue with a shopping spree at The Oaks in Thousand Oaks with children Shiloh and Zahara. Photo: VCG
Just last month, the two were snapped on a shopping trip with mum Angelina in Los Angeles. Shiloh, dressed in shredded jeans, a hoodie and pink trainers, stayed by her sister's side as they passed by shop windows.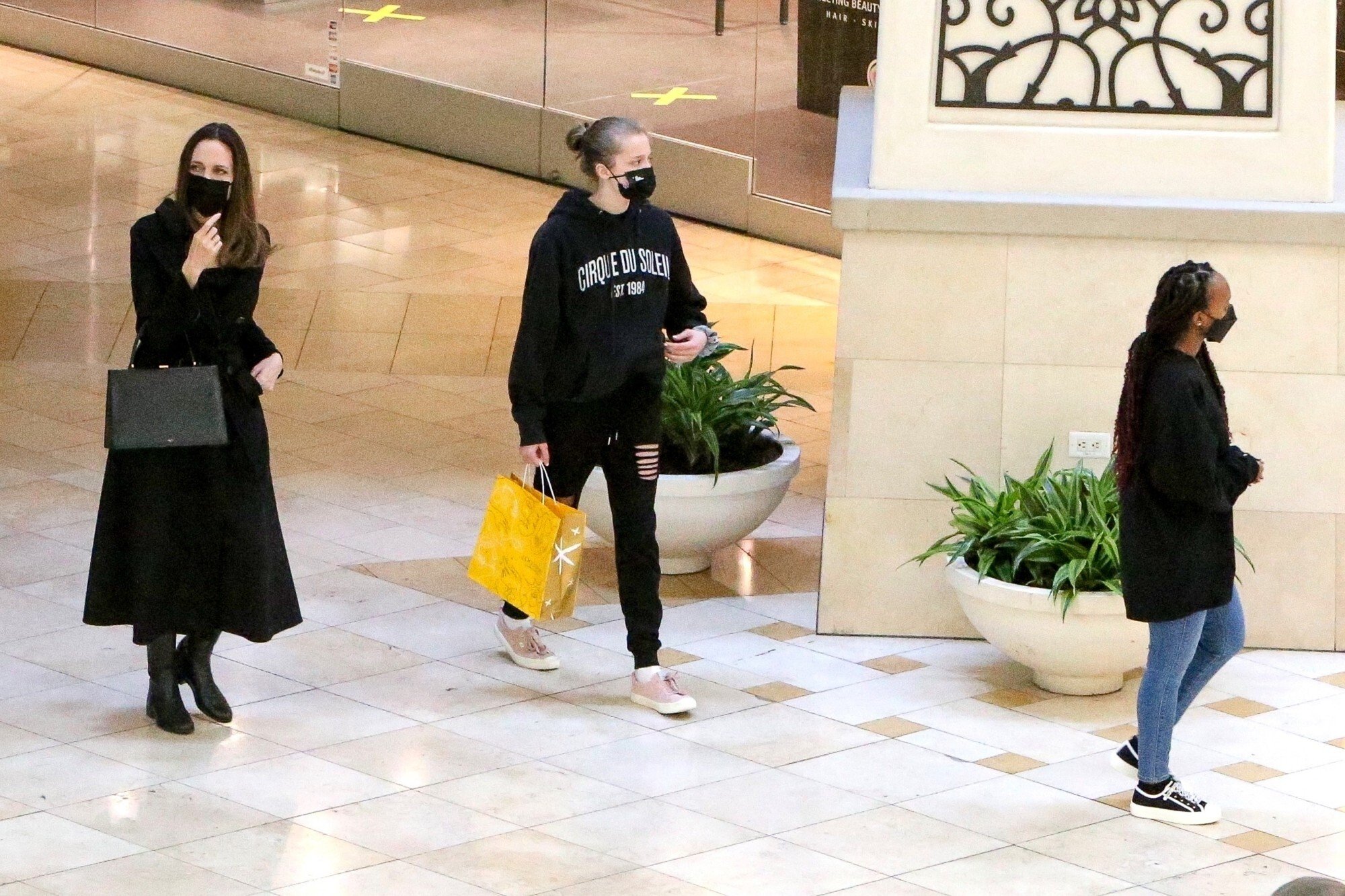 Angelina Jolie goes shopping with her children Zahara and Shiloh. Photo: VCG
Earlier in January, Zahara and Shiloh made another rare public appearance visiting an Ethiopian design boutique in Los Angeles alongside mum Jolie (she does carry the purse, after all).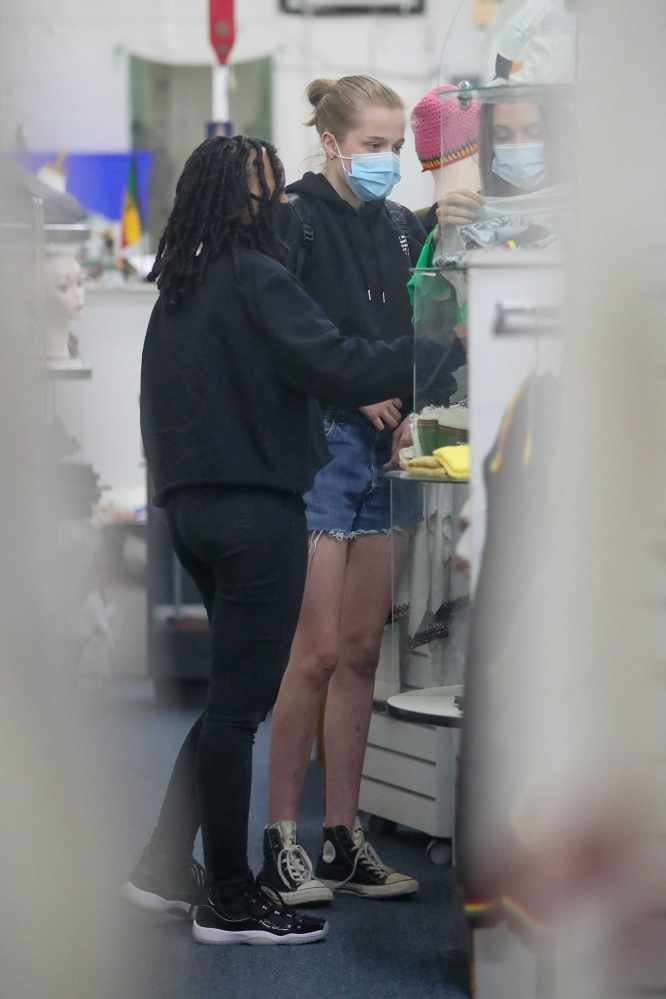 Shiloh and Zahara Jolie-Pitt during a recent shopping outing. Photo: VCG
They're close in age
Zahara, 16, was adopted in 2005 when she was only six months old, and Shiloh, 14, was born in 2006, so the pair are close in age. Having grown up together during the height of the Brangelina media circus must've only made their bond stronger.
They're both African-born
OK, Namibia is in southern Africa and Ethiopia in East Africa, so they're not exactly neighbours, but it's still worth noting that both were born on the African continent.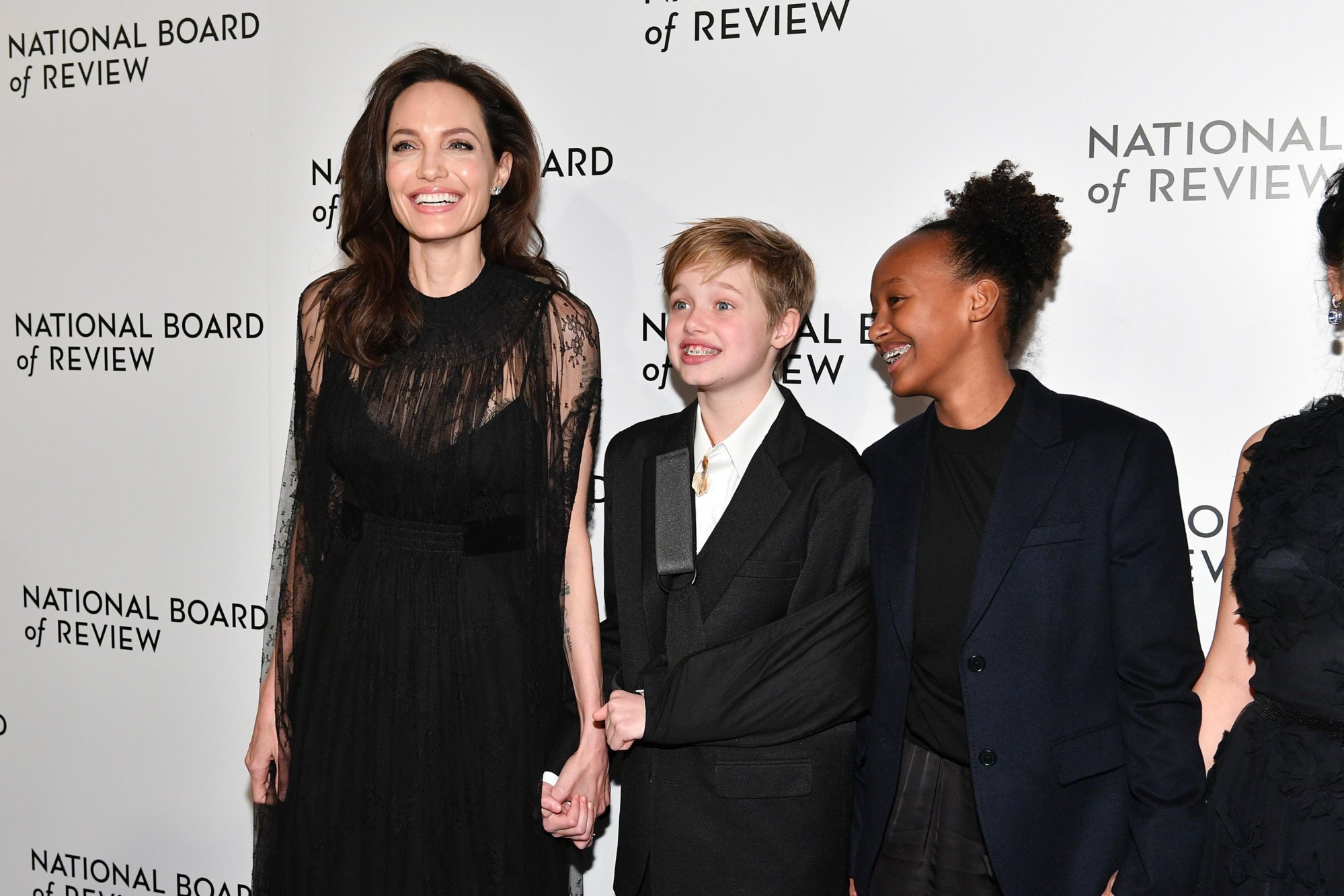 Angelina Jolie, Shiloh and Zahara Jolie-Pitt attend the 2018 National Board of Review Awards Gala in New York City. Photo: FilmMagic
Zahara was born in Ethiopia in January 2005, and Jolie flew over in July to adopt her. She was originally named Zahara Marley Jolie, and later renamed to Jolie-Pitt after Pitt also adopted her in 2006.
In May 2006, the then-couple flew down to Swakopmund in Namibia, where Jolie gave birth to their first biological child, Shiloh. Jolie filmed Beyond Borders in the African nation a few years prior, and was inspired to give birth there by the country's beauty. As an ambassador for the UN refugee agency, Jolie has also widely been praised for her commitment to Africa.
They played sports together
Shiloh and Zahara both played football for many years and were often photographed practising side by side. The siblings even competed together, making dad Pitt proud of their skills, according to America's OK! Magazine. The Beckham boys better watch out.
CRAZY RICH ASIANS
They share the same celebrity pals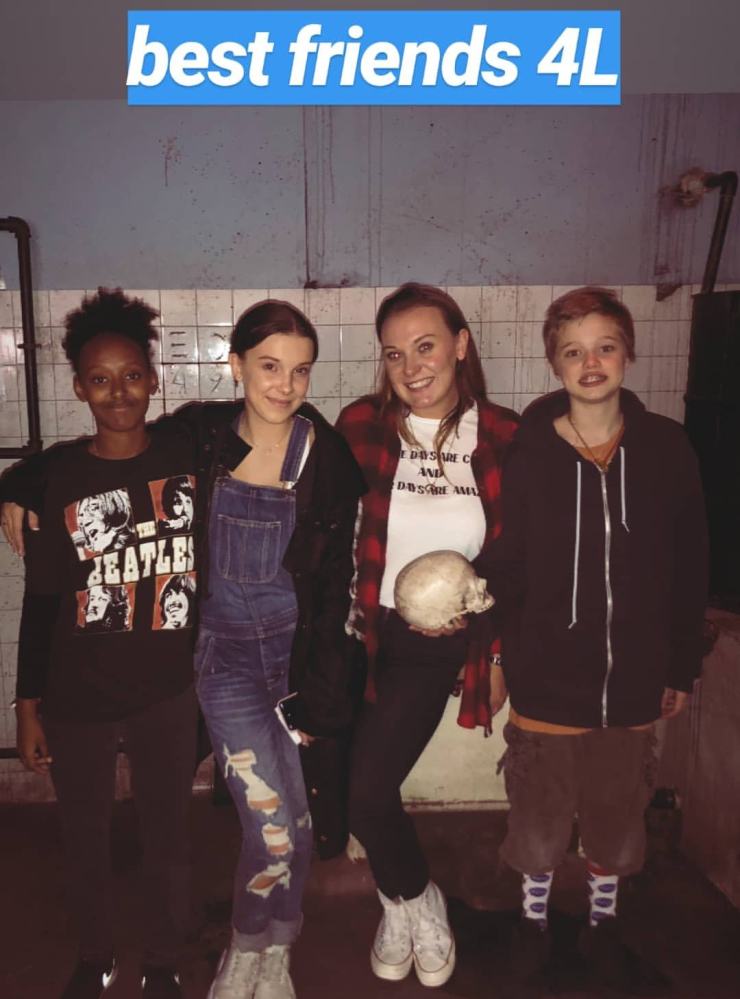 Famous BFFs of Shiloh and Zahara Jolie-Pitt. Photo: @milliebobbybrown/Instagram
The Brangelina brood may not be your typical Hollywood types, but that doesn't mean they don't have famous friends. Zahara and Shiloh are both close with Stranger Things star Millie Bobby Brown, and have even been photographed leaving a cinema together. Brown even posted a rare photo of them all together on social media, captioned: "Happy #BestFriends4Ever Day!"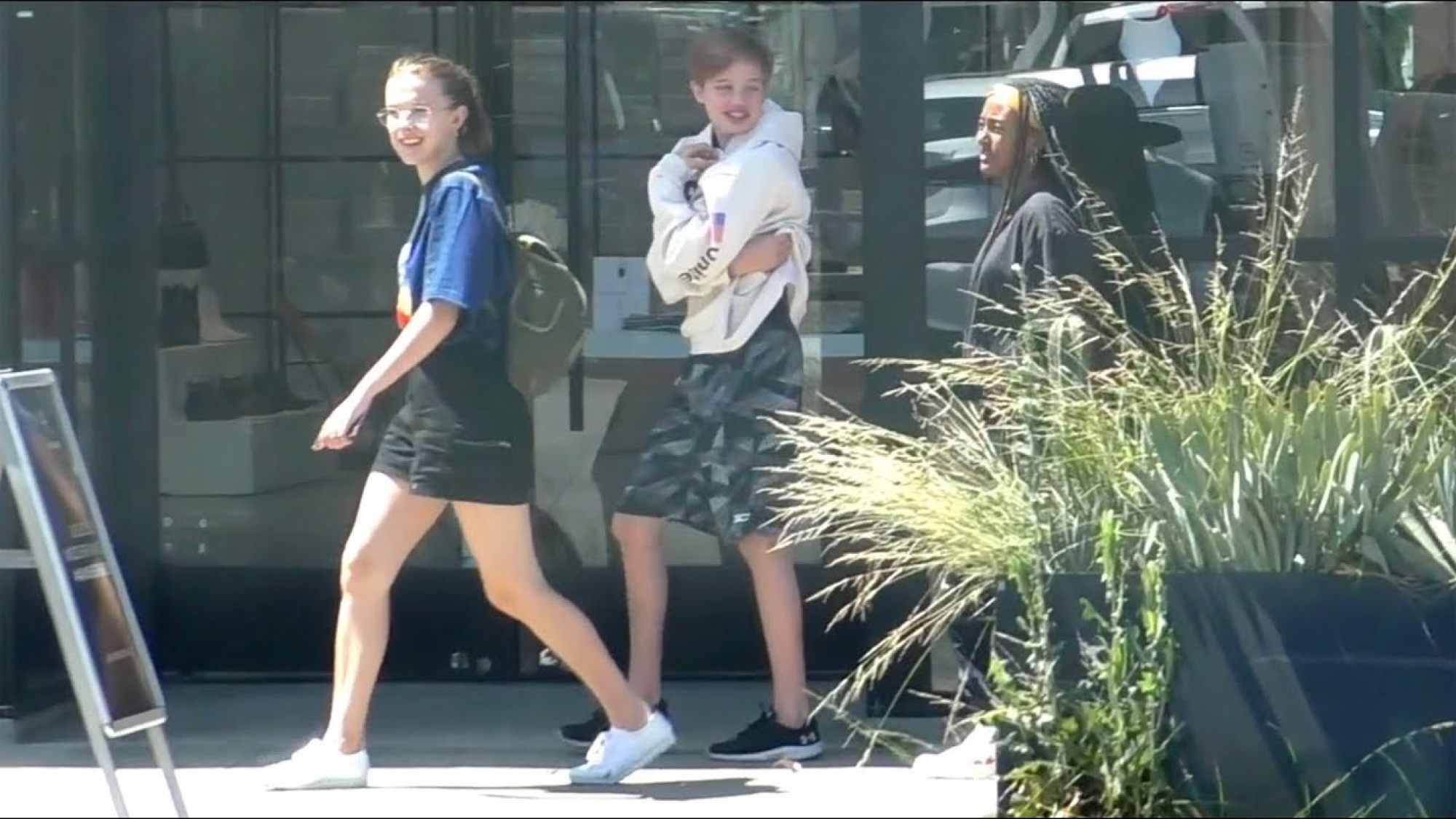 Millie Bobby Brown leaving a cinema with Shiloh and Zahara Jolie-Pitt. Photo: YouTube
Shiloh and Zahara were also spotted hanging out with Pakistani-Canadian actress and Unicef Youth Advocate Saara Chaudry on multiple occasions. Chaudry was introduced into Brangelina's inner circle after she starred in Jolie's film The Breadwinner in 2017.
Surgery buddies
For last year's International Women's Day, Jolie penned an essay for Time magazine in which she revealed that two of her children underwent surgeries.
"I have spent the last two months in and out of surgeries with my eldest daughter, and days ago watched her younger sister go under the knife for a hip surgery," she wrote.
Entertainment Tonight later disclosed that it was Zahara and Shiloh who underwent surgery.
Understandably, the experience brought the two even closer together. "I saw how all my girls so easily stopped everything and put each other first, and felt the joy of being of service to those they love," Jolie said in the essay.