After struggling to find gluten-free alternatives for her daughter suffering from Celiac disease, Gurpreet Kaur started Geggle that offers gluten-free and millet-based flours, cookies, cakes, breads, and snacks. With this, she clocks an annual revenue of Rs 18 lakh.
Every morning, Dehradun's Gurpreet Kaur would lovingly pack a nutritious lunch for her youngest daughter. But lately, upon returning home from school, her daughter's tiffins seemed to remain untouched.
"This became a routine. And when I would try to serve her some food, she would say, 'Mumma, I am not hungry'. It surprised me. How can a child in their growing years not be hungry all day?" asks the 45-year-old mother.
Day by day, Gurpreet started noticing that her seven-year-old daughter was getting pale and low on energy. "She was also not growing in height and weight compared to her peers. She even started getting stomach aches frequently," she tells The Better India.
In 2008, a visit to their family doctor revealed that her daughter had celiac disease. "After an ultrasound and some other tests, we found out that she had developed knots in her small intestine. She had a very high infection. The next step was a biopsy. It was confirmed that her diagnosis was that she had celiac disease," she adds.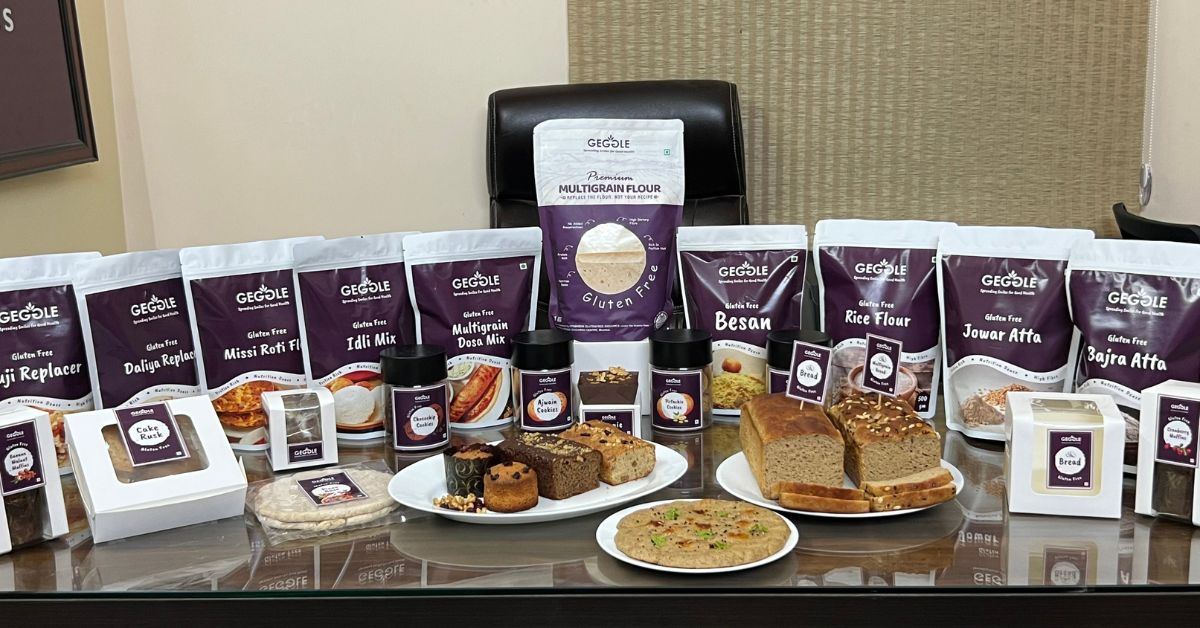 With Geggle, Gurpreet makes and sells gluten-free, millet-based flour, cookies, cakes, bread, and snacks.
Before this, Gurpreet had never heard of it. "The disease made her allergic to gluten. The doctor told us that the allergy could not go away and the only treatment available was to put her on a completely gluten-free diet. A person diagnosed with this disease should not consume wheat at all," she informs.
The incident pushed Gurpreet to look for various alternatives to offer her daughter. And this quest led her to start 'Geggle' – a one-stop solution company making gluten-free, millet-based flours, cookies, cakes, breads, and snacks.
Struggles as a mother
Before venturing into entrepreneurship, Gurpreet, a BCom graduate, worked with several schools as a maths and computer teacher for 15 years. In 2018, she quit her job to look after her family.
During this period, she experimented with many ingredients. It became difficult to come up with recipes her daughter relished. "I would give her besan chillas (chickpea flour pancakes), poha, idli, and dosa but she got fed up with eating rice and besan every day. She wanted something filling, she craved wheat chapati," says Gurpreet.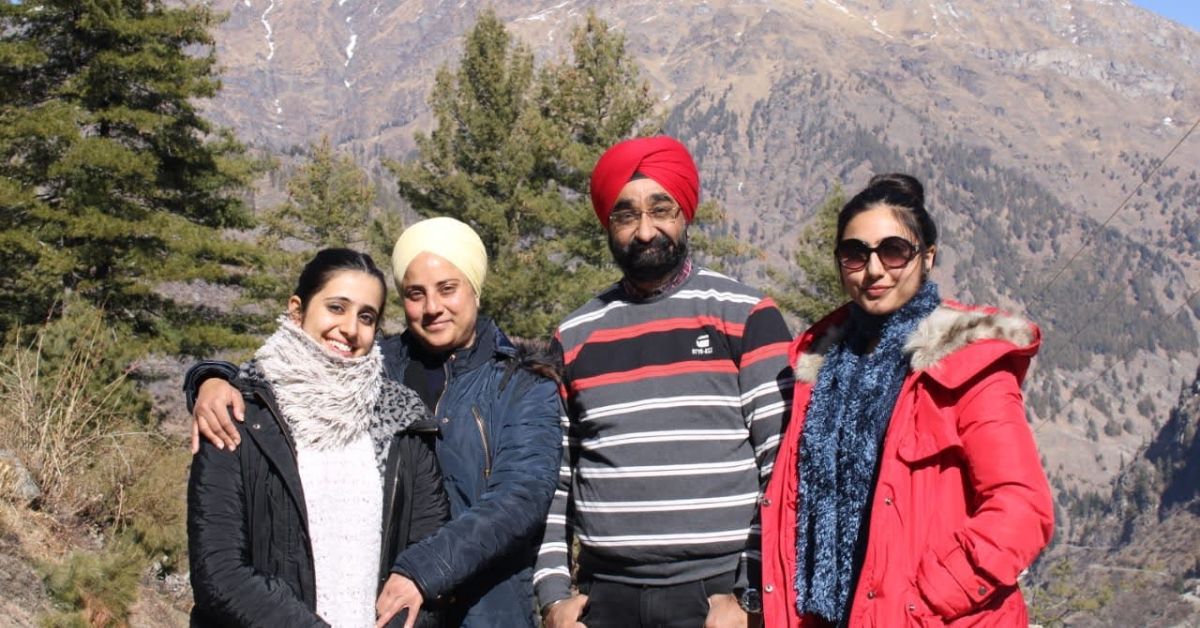 As a mother, she felt lost and helpless. From attending numerous seminars, spending hours on the internet researching, and meeting with nutrition specialists and doctors, to ordering gluten testing kits from the UK – Gurpeet did all she could.
"I started ordering gluten-free flour online but the chapatis would be very hard. While we would have soft chapatis, my daughter would eat hard ones. It was heartbreaking for me but we had no choice," she says.
Other than this, taste and adulteration of the flour were another challenge. "If she asked me to get some gluten-free cookies, I would buy a pack irrespective of the cost. However, after having one or two cookies, she would stop consuming them as they did not taste good. I would end up throwing entire boxes after spending so much on them," she adds.
Meanwhile, Gurpreet could not rely on products available in the market. "Wheat can be hidden in any form in a product. With the help of the testing kits, I found that even condiments like ketchup and hing (asafoetida) contain wheat too," she adds.
Being in touch with numerous families struggling for gluten-free alternatives motivated Gurpeet to formally launch her company.
Association With BARC Catapulted Her Efforts
Eventually, Gurpreet bought a small milling machine to use at home to make up for the lack of options available in the market.
It has the capacity to grind 2-3 kg of ingredients like whole grains, chickpeas, and rice. This continued till 2020 when she met officials of Bhabha Atomic Research Centre (BARC) – India's premier nuclear research facility – in Mumbai.
In 2019, Gurpreet's husband got to know about the Technology Transfer & Collaboration programme of BARC through the Confederation of Indian Industry (CII) – a corporate office – in Dehradun. The programme offers technical know-how for various technologies available for transfer in various spectrums of science and technology.
"I learnt that they have developed a formulation using millets like jowar (sorghum), bajra (pearl millet), chickpea, and psyllium husk to prepare gluten-free chapati flour. When I cooked it for my daughter, she relished it. Finally, I had something tasty, soft, and nutritious to offer her. The proportions in which these ingredients are added makes all the difference," she says.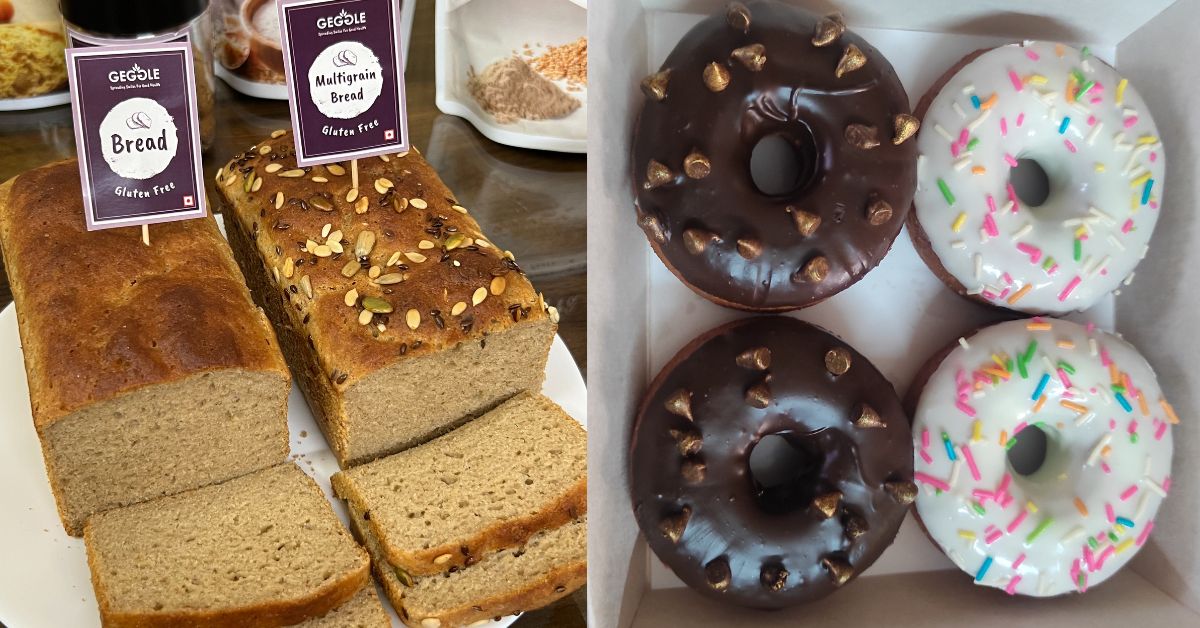 Gurpreet serves a wide range of millet-based products like celebration cakes, breads, samosas, pizzas, kulchas, for patients with specific allergies.
In 2021, Gurpreet signed an agreement with BARC and got the formulation to mass-produce gluten-free chapati flour. Gurpreet says, "After applying for the scheme, we got the license to mass produce gluten-free multigrain flour premix developed by BARC. Impressed by our purpose to serve the society, BARC shared the formulation with us."
Meanwhile, the demand for such products had also visibly increased. Being in touch with numerous families struggling for gluten-free alternatives motivated her to formally launch her company, Geggle, in September 2022.
Millet-based cakes, samosas, kulchas, and more
"Seeing how my daughter was thriving on this flour, our doctor started recommending me to other similar families and providing this flour to them. Eventually, many families started visiting us and required products in large quantities," she says.
While Gurpreet started with chapati flour, today she serves a wide range of millet-based products including multi-grain flour, daliya and suji (wheat products) replacers, rice/maize/bajra flours, tea cakes, buns, celebration cakes, pastries, breads, and even snacks like samosas, pizzas, kulchas, and pastries for patients with specific allergies.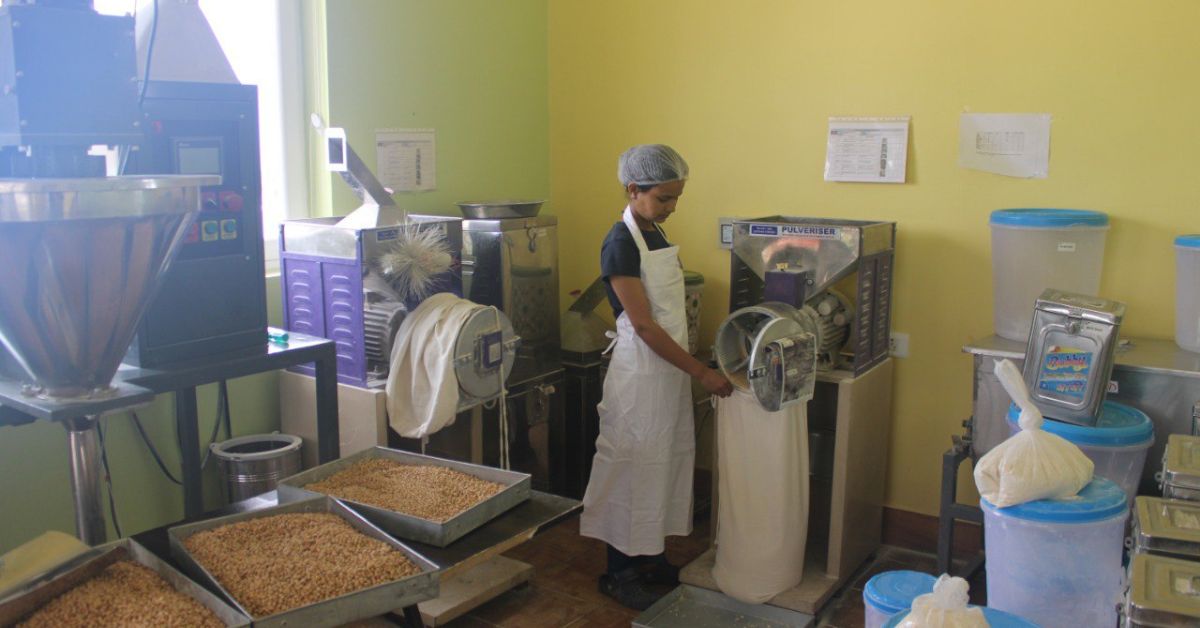 So far, she has catered to more than 250 customers.
In the past year, she has been able to generate an annual revenue of Rs 18 lakh.
So far, she has catered to more than 250 people and gets up to 200 orders in a month with the majority of customers from cities like Dehradun, Rishikesh, Haridwar, Chandigarh, Mohali, Delhi, Roorkee, Saharanpur, Ludhiana, and Kotdwar.
Dehradun-based Preety Mohpatra who has been a frequent customer of Geggle, tells The Better India, "I have been getting products like cookies and multi-grain flour from them for the past seven months. The chapatis made from their flour are very soft. It is also very easy to prepare. I don't even need to add hot water when kneading the dough from this flour as compared to others."
"My 10-year-old son also enjoys the taste of it. It is such a relief. In fact, at his birthday party, I got gluten-free cakes, pizzas, momos, samosas and kulchas. The party went really well," she smiles.
It is to help other mothers like her experience some relief that Gurpreet started the business. "I cannot even express the satisfaction I get from this work. Parents thank us as their futile search for such products ends with us. When I see those smiles, it gives me immense pleasure," she adds.