An eyewitness account of one community being pushed to the brink as the World Food Programme is forced to cut food assistance to 10 million people.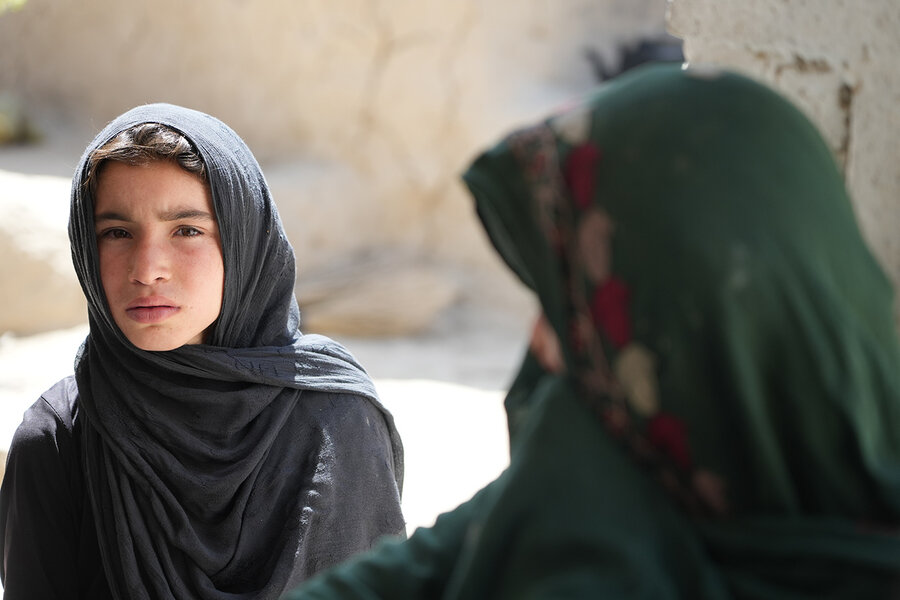 WFP is cutting food assistance to 10 million people in Afghanistan including this community in Kabul. Photo: WFP/Hasib Hazinyar
The children stare at us, all curious. They are, by now, used to seeing World Food Programme (WFP) staff zipping in and out of the informal settlement they live in on the outskirts of Kabul in white SUVs.
Only this mission is not to deliver food or sign anyone up for anything. It's simply to place on the record how people are doing after we cut food assistance to them altogether.
The people here do not have sanitation or running water. They are among 50,000 in 50 makeshift villages around Afghanistan's capital who over the past 20 years have fled conflict and hunger in the provinces of Helmand, Balkh, Uruzgan, Kandahar and Laghman.
They are also among the 10 million people whom WFP has been forced to cut food supplies to altogether in 2023.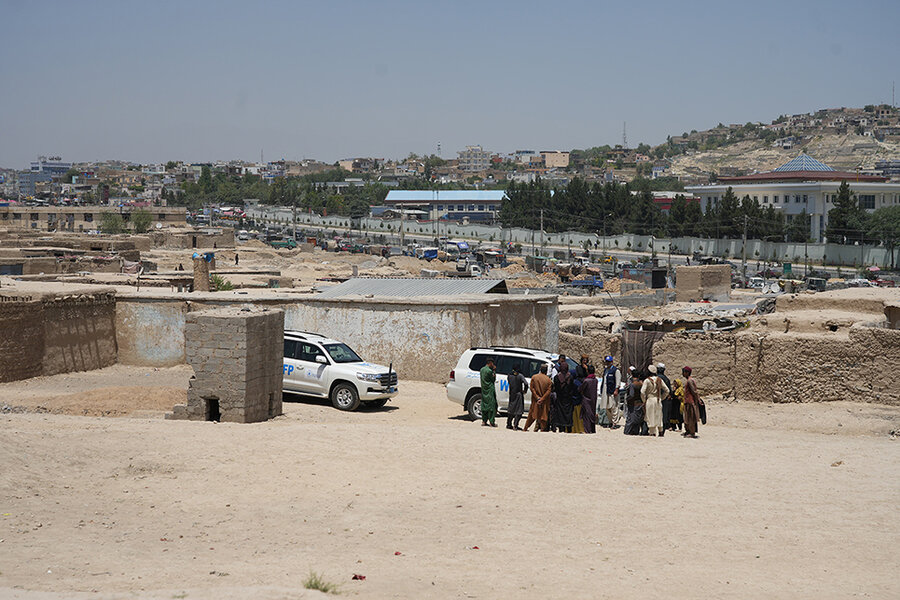 The reassuring sight of WFP vehicles visiting this settlement in Kabul looks set to be a thing of the past as ration cuts bite. Photo: WFP/Hasib Hazinyar
People are being pushed into a freefall where they do not know where their next meal is coming from. For women raising children singlehandedly – in many cases having lost their husbands to the conflict – it's next to impossible to survive given the restrictions imposed on them by the de facto authorities.
I see children dragging along huge plastic bags for collecting and selling trash. A day's work earns a child 50 Afghan Afghanis (US$0.60) – far from enough to feed a family of six or seven people.
It's almost noon on this hot Saturday in August. Children playing in the street stir up a cloud of dust. A playful girl in a shimmery purple shalwar kameez invites me to meet her mother.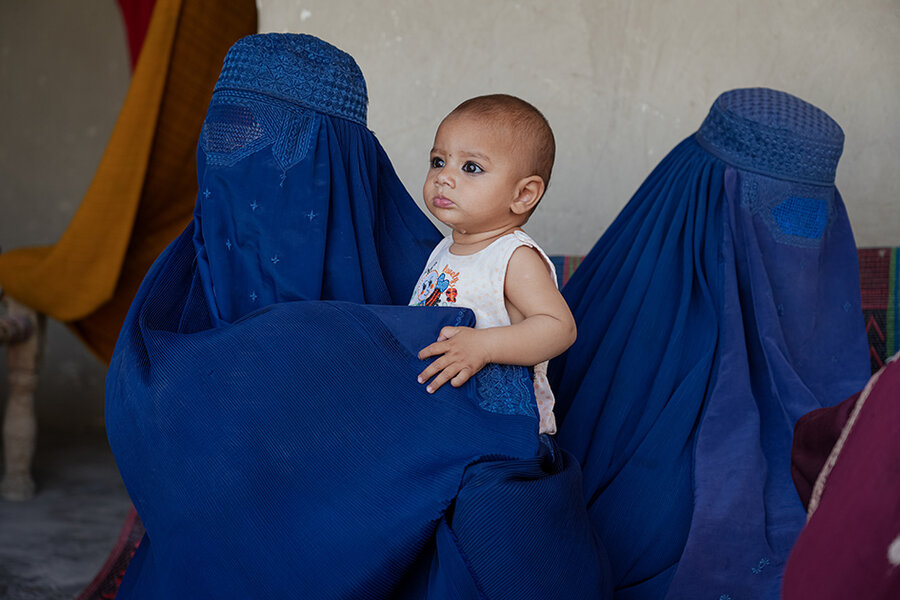 WFP needs US$1bn to pull people back from the brink in Afghanistan. Photo: WFP/Hasib Hazinyar
She pulls me through a flapping blue drape – no one has doors in these mud huts that over time have replaced tents in the village – and into a small courtyard, a common feature of Afghan homes.
But instead of what traditionally would be a lush garden, I walk onto cracked clay, devoid of any sign of life, save for a clothesline and a faded kilim. In a corner, two women – Fatima and Tahmeena – are sheltering from the relentless Kabul sun.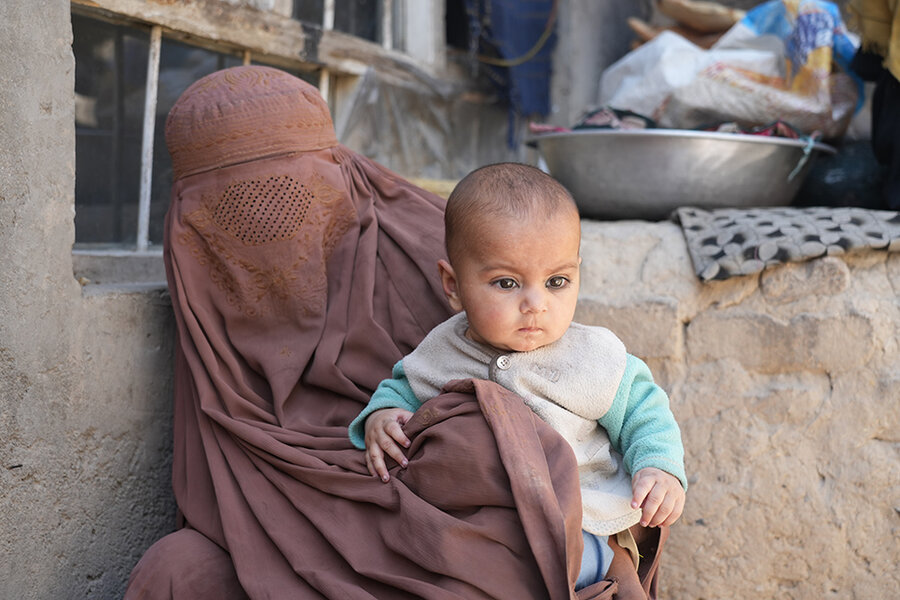 Women in this settlement in Kabul knock on people's doors at night for whatever they might receive. Photos: WFP/Hasib Hazinyar
How do they feed their children if they, both widowed sole-carers, are not allowed to leave home.
"Oh we do", says Fatima, "but only in the dead of the night." They go from door to door, asking their neighbours for whatever they can spare. "For every hundred doors we knock on, ten open," she says.
I ask to see their kitchen. They show me to a narrow chamber in the corner of the yard. Fatima stoops to uncover what I discern from two charred pieces of wood to be a clay oven.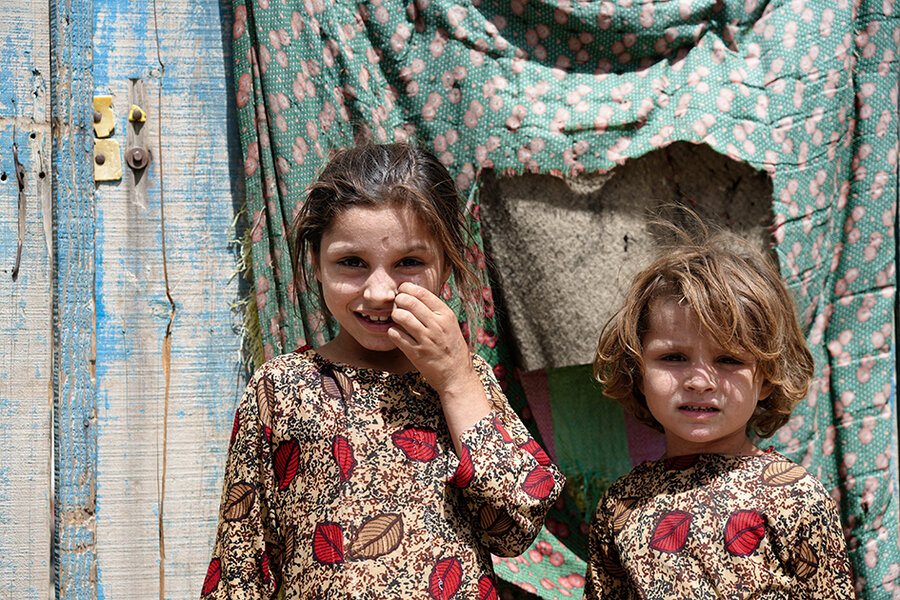 Girls in Afghanistan cannot continue their education beyond primary school. Photo: WFP/Hasib Hazinyar
When was the last time they cooked? They say they don't remember. How do they cope without food assistance?
"We just eat less, and sometimes not at all," says Tahmeena.
Stale bread, or vegetables they get from their neighbours, is all they have to feed their children the next day. As I get up to leave, I realize I have not seen food in their home – or anywhere else in the settlement.
I often like to ask mothers to describe the future they want for their children. In Afghanistan, I don't.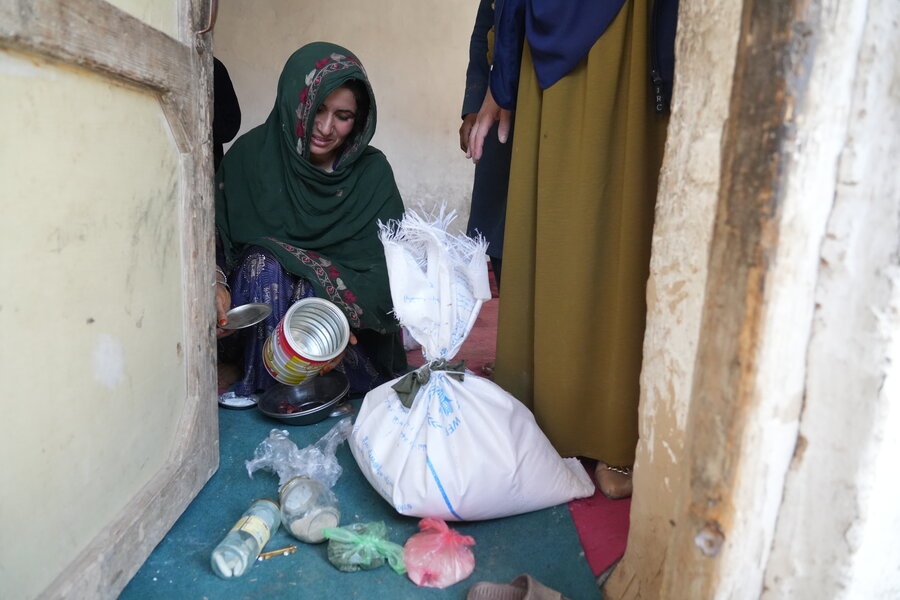 A mother with what remains of the last rations she received from WFP. Photo: WFP/Hasib Hazinyar
"We are a proud people," says one elder gentleman I meet. "You would have never seen anyone begging in daylight. But now you do. That's how you know people don't have any other choice."
He adds: "A dog could not survive here, but we live here."
In a country reeling from protracted conflict, a decimated economy, and a climate crisis that is worsening by the day, more than one-third of the population – 15 million people – go to bed hungry every night.
WFP urgently needs US$1 billion to pull Afghans back from the brink. The consequences of inaction are unthinkable.